Take the chance to race in Estonia
Estonian Drag Racing Association invites all race car drivers and bike riders for a nice racing weekend at the lovely summer vacation resort of Haapsalu.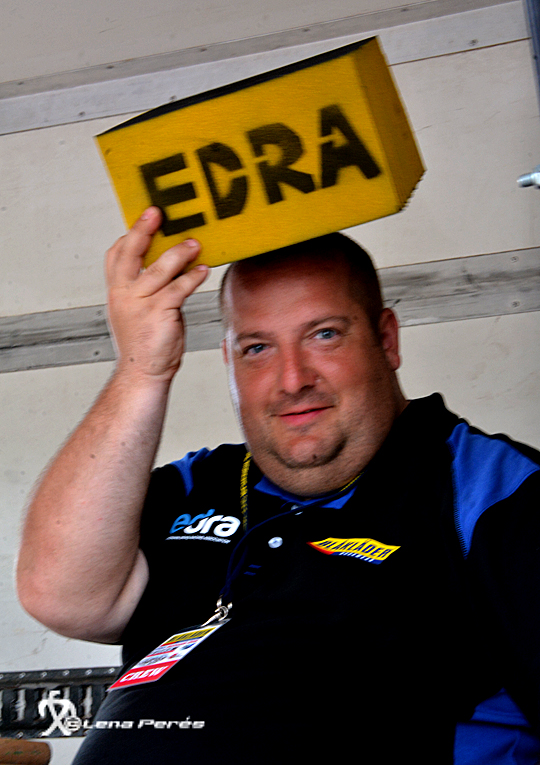 Exactly one week after Alastaro Nitro Nationals, an Estonian race takes place on the Haapsalu Kiltsi Airfield. It is an old soviet military airfield where flying stopped the very moment the Soviet Union collapsed and Soviet military pulled out of Estonia. Since then, the airfield has been sitting idle with no specific task. At this moment the field is in the hands of the Estonian National Guard, who sometimes uses the territory for military exercises. For years, the place has been used for different kind of racing events as well. Mostly drag racing but also drifting and some endurance events. This airfield can actually be called the birthplace of Estonian drag racing, because first Estonian Championship races were held just there in 2005.
Haapsalu town itself is one of two most popular summer resorts in Estonia. It is located right next to the Baltic Sea just a bit over 80 km from Tallinn, the capital of Estonia. During summer time the town is full of diverse cultural and entertainment events for every type of person that finds himself wandering around in Haapsalu. The countless museums and street cafes are a normal sight during summertime. The town even has its own exhibition of old trains.
The race takes place on 7-8 July. It is called Blåkläder EDRA Nationals 2018. A full range of the Estonian national championship and Estonian drag racing cup cars and bikes have been invited to race there. In addition, already for three years in a row, EDRA has the privileges to organize an EDRS event and this time the race is also part of the Summit Racing PRO ET Super Series. The rest of the EDRS categories at that race would be JR/B, JR/D, SGB, SST and SG. The racetrack area is open from Friday noon for early arrivals. Also, check-in and scrutineering is open on Friday.
Since the race takes place on an old airfield, there is no permanent electricity or running water present. If you plan to come there and race the whole weekend, please don't hesitate to contact the organizer and they will help you as much as they can. That goes from portable electricity and running water up to ferry reservations and accommodations too. If you have a race team bus, you can spend your nights at the airfield. If you prefer to leave the track for the nights, the organizer can book you into a hotel or motel in Haapsalu and try to get you some discount as well. So, whatever you need, please contact EDRA and we will sort everything out and help you in every way they can.
Since Estonia does not have a permanent race track, they have to use those old airfields and other places for racing, but some discussions have been brought to life to get their own track in a few years as well. Otherwise faster cars will migrate to foreign tracks and the spectators and sponsors start losing their interest in this sport. Therefore, it would be a lot of help for EDRA and the Estonian drag racing in general, to get some interesting cars and bikes form other countries as well. That would really help to keep the sport alive there. The organizer is even ready to discuss cheaper entry fees and discounts if that makes someone come to race there.
The registration for the Blåkläder EDRA Nationals 2018 race is open at www.dragracing.eu. On the same event page, you can also find the invitation document with all the necessary race information. For additional information, send an e-mail to kristjan@edra.ee.
Classes to be run:
Super Gas Bike, Jr Dragbike, Super Gas, Super Street, Jr Dragster and Pro ET (which is included in the Summit Racing Pro ET Super Series 2018, https://www.dragracingeurope.eu/edrs/summit-racing-super-series-petspet/).