The Finnish Juniors take on the challenge at Alastaro in the Summit Racing EDRS Series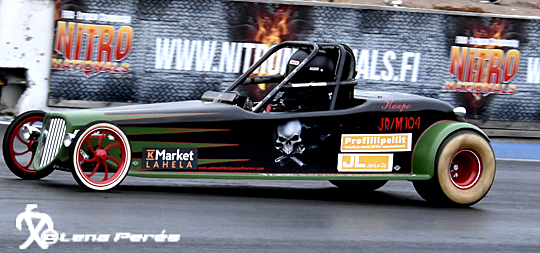 The seventh event of the Summit Racing EDRS Series is coming up, it's the first such race at the Alastaro track in Finland this year, and the Jr Dragster and Jr Bike are the Summit Racing EDRS Series classes that will race here.
19 Jr Dragsters and 18 Jr Bikes are registered for this event that will take place on 16-17 June at Alastaro Circuit. Among the top 15 in Jr Dragster Central we find Tomas Nurminen, Kerttu Lehtonen, Leevi and Veeti Kortelainen, Riina Raussi and Joonas Laine who will be racing in this second event in Finland for our series. In Jr Dragbike we find Eemeli Helkkalla, Niilo Sieppi, Kim Jakobsson, Roope Kokko, Tia-Maria Turunen, Mika Aaltonen, Aleksi Lindholm, and Neea Verronen in the top 15. It's tight for points in both classes and this event can make some changes in total. An exciting event where in total 133 teams will be racing in 19 classes.
Next up at Alastaro Circuit is the Nitro Nationals in about two weeks time.