Top Doorlammer Finals at Sundsvall Raceway
It is time to go to Sundsvall Raceway #2 and finns out who is the Summit Racing EDRS Series champion of Top Doorslammer this weekend. A very important event where the fight about the seriepoints going to be tuff.
Victor Jansson is on top of the Top Doorslammer table and going to be on site to defend his points, of course. Behind him we find Rimbert Vahlström and Andreas Sjödin at the same numbers of point. So far, we can´t see Andreas coming to Sundsvall.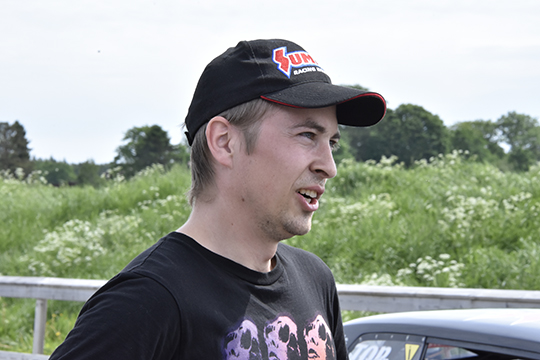 Victor Jansson
In Competition, we find point leader Daniel Jedborn on site. But he doesn´t seem to take a big fight about the Summit Racing EDRS series points this weekend as number two and three in the point list Björn Johansen and Mats Lundqvist not have signed in, yet.
Point leader in Summit Racing EDRS Series Stock Super Stock Thomas Strand is signed in to this weekend and Christer Lidberg who is not far behind in points, also going to be on site fighting for a good position. Last year´s series winner Anders "Nalle" Eriksson is right behind Christer and Uffe Edwardsson tight behind Anders. This is the second last race in the series, and the point hunting is very important at this stage. Finals at Tierp Arena in a couple of weeks.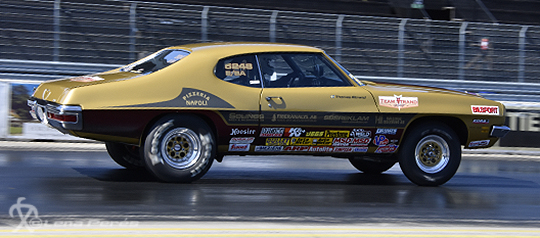 Thomas Strand
Jr Dragsters is very popular this season. And the youngsters are traveling around all Scandinavia picking points. And in Central division Tinda Christensen is in the lead with 68 points over Jacob Pripp and close behind him we got Victor Heleander. Just two points between these two youngsters makes this weekend very exciting. But is Jacob coming? In the North division, we have a pretty clear leader in Felicia Olsson at 96 points before Malin Sörensen. But just 3 points behind Malin we find Oskar Norling. So far, we don´t see Malin Sörensen in the lists of Sundsvalls Raceway, yet. So, if she not coming, Oskar have a very good chance to take some point here. But there is a few chasing him and the others in top three, so this going to be a exciting weekend.
In Super Comp Bike Tomas Jonsson have a pretty safe lead by 85 points before Emil Östlund. 73 points separates right now Emil from no 3 Peter Rundström, who has not signed in so far. But as it always is in drag racing, nothing is clear until the race is over.
Summit Racing EDRS Series classes all in all is; Jr Dragbike, Jr Dragster, Super Street Bike, Street, Super Gas Bike, Super Comp Bike, Pro ET, Super Pro ET, Super Pro Street, Super Street, Super Gas, Super Comp, Pro Street, Stock/Super Stock, Competition and Top Doorslammer.
Check results at: dragracing.eu