Classic Car Week got some Speedgroup and Summit Racing feeling
Last Wednesday Speedgroup salesman Mikael Alfredsson took a ride to one of the biggest car event in Sweden, Classic Car Week in Rättvik Sweden to give people a chans to know about Summit Racing and Spedgroup.
Thousand of thousand of nostalgic and american cars, bikes, tractors, Music nice people and you name it, is gathering here during the first week in August every year. An amazing place to be if you like such things. Mikael took the Summit Racing flyers to the Town and delivered to all and everyone that could be happy for a discount when updateing their wehicles now or later. 
Nice cars everyvere in Rättvik this week
And of course you find racing peps here as well, some in total other shapes. Or? Kjelle Lindqvist, who usualy is a crewmember of Pro Modified Anders Nilssons team, came with his tractor who did hide an V8, what else could there be!
At Classic Car Week you always find anything for you taste.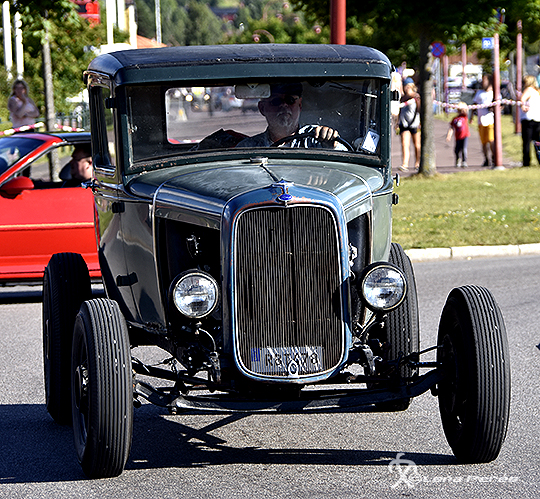 A real hot rod with a real hotrodder inside.