Dico by Belgetti main partner for Stefan Ernryd in 2017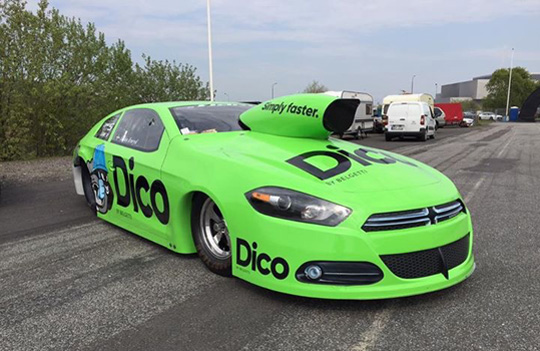 Stefan Ernryd, the number five in last year's FIA European Pro Stock Championship has a new main partner for the 2017 season. Dico by Belgetti who provide finance solutions for contractors and their customers will support the team in their 2017 campaign and color the Dodge Dart in bright green.
"The Dico by Belgetti Dodge Dart is going for the full tour in the 2017 FIA European Pro Stock Championship," said Stefan Ernryd, who made his debut in the class in 2016. The team made some test runs at Malmö a week ago and everything went pretty well. The Main Event at Santa Pod Raceway, round 1 of the 2017 FIA European Drag Racing Championship, is the next stop for the team in their new livery.