The season is on and first event done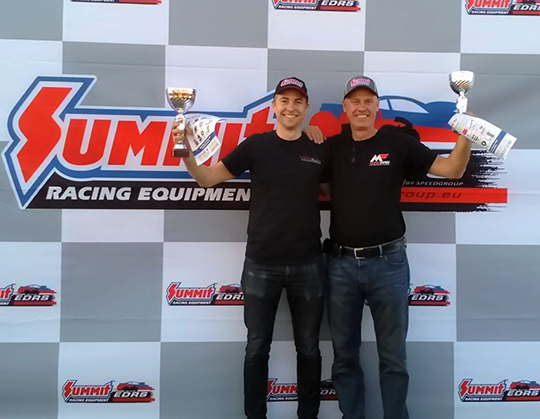 First event in Summit Racing EDRS Series has come to an end. The forecast was with the teams and organizers at Malmoe Raceway that offered a fast track.
The track was very fast and the racing was good. A bit of rain did fall on saturday night and that caused a late start on sunday, but else the weather was great. Pro Stock driver Jimmy Ålund did a good first event in his new Pro Modified ride, the Old 51. He ended up as Runner up in Top Doorslammer just behind the winner Victor Jansson.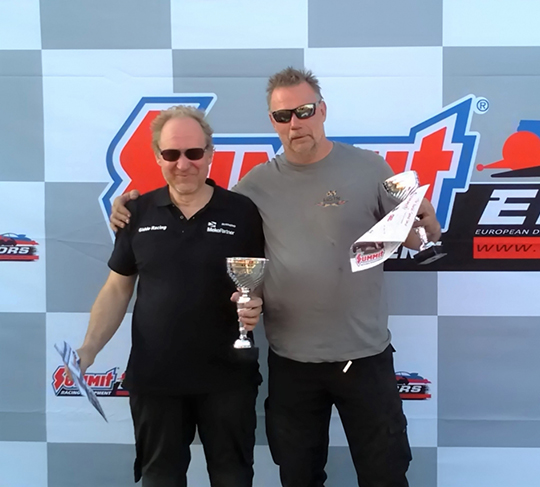 We could also see Gideon Liljegren won his first event in his new beautiful Pontiac Grand Prix from 1991.  A good start with his new car in Pro Street. Mats Lusth was Runner Up this time. You will meet him again at Orsa Dragway next weekend. Congratulation to all winners of the weekend.
Down below are the qualifying no 1 and winner of the weekend.
More results are to be find at: http://dragracing.eu/results.asp.
And you can find the gallery at https://www.dragracingeurope.eu/edrs/malmo-raceway-may-13-14th/ filled with photos from the event, thanks to Åsa Kinnemar.
Classes:                                Q1:                                                  Winners:   
Top Doorslammer:                Victor Jansson                                 Victor Jansson
Competition:                           Mats Lundkvist                               Mats Lundkvist
Stock/Super Stock:                Sebastian Johansson                      Sebastian Johansson
Pro ET:                                     Daniel Alfredsson                            Richard Falkenberg
Super Pro ET                           Niklas Hjalmarsson                        Machael Maderer
Super Pro Street:                   Mike Rejmond                                  Mike Rejmond
Super Comp:                          Lasse Nilsson                                     Michele Rosander
Super Gas:                              Mattias Wingren                               Arne Åström
Pro Street:                              Mats Lusth                                         Gideon Liljegren
Jr Dragster:                           Jennifer Östergren                           Justin Eriksson
Super Gas Bike:                    Mattias Holm                                     Kenni Johansen
Super Comp Bike:                Anders Gerdtsson                              Arvid Gerdtsson
Jr Drag Bike:                         Samuel Rundström                            Tim Christensen