Malmö Raceway starts up the Summit Racing EDRS Serie season

Can you guys believe its time to race again! Great, isn´t it! And we start at Malmoe Raceway 13-14 of May.
At the very moment, there are 38 teams registered but as there are a few championships starting up at this event a lot more can be expected. The Summit Racing EDRS Series is of course one of the championships. Lenn Lindell is one of the drivers that is attending in Top Doorslammer.
In Jr Dragster, we can see that Victor Heleander is taking the chance to try out his newly rebuilt Jr dragster this weekend. We are looking forward to seeing him and all the other Jr Dragster drivers battle this season. It is very common to see extremely tight races between these youngsters. Last years no 4 in the EDRS series, Patrik Lind is travelling the long distance from Borlange to Malmoe to start the season in the Summit racing EDRS Series and in the Swedish Championship.

The winner of Super Street 2016, Ulf Axelsson is also one of the participating drivers this weekend. Is he taking the series win this year as well? That´s something we will have to wait until late summer to see.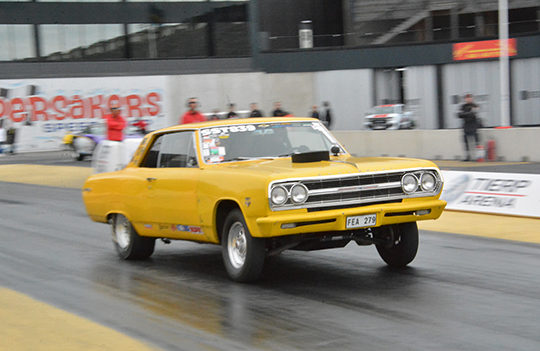 We can also see many racers from other counties and German is well represented as well as Denmark and Finland.
Sunday 7th of May is the very last day to register! Good luck all racers and now we start the 2017 season!