Johnny Oksa's dream season
Johnny Oksa started the 2016 season with the main goal of winning his first ever Top Methanol Funny Car race, and ended the season with three wins and the FIA European Championship title! A dream season for the Finn and his team, as they did everything on their own and in their own way!
His win in June at Tierp Arena was Johnny Oksa's first ever FIA European Top Methanol Funny Car victory. Rain destroyed the chance to win his home race at Alastaro, but Oksa continued his winning streak with great victories at Hockenheim and the Scandinavian Internationals, with the FIA European Top Methanol Funny Car titles as a result, the first one for the popular and undaunted Finn.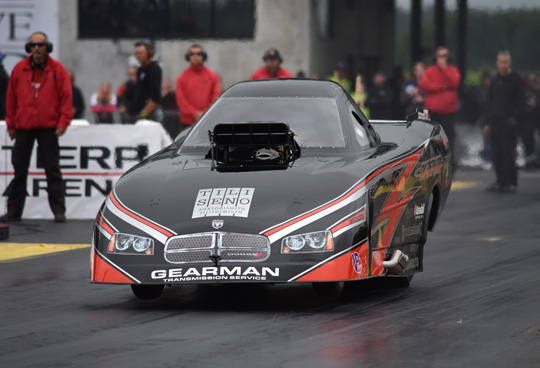 "We had a great season, as everybody will understand. Although every race was important for the title, my goal was to get that first win and to get the car working well every race! I think we got everything we could get in one season. So far in my career, I've had a lot of problems to make the car work. We had very bad tyre shake, like at Tierp Arena. In 2016, we threw the monkey off our back and found the right tuning and set-up for the car. I'm very proud of what we did, three wins out of four races and a new personal best of 5.54 seconds, two tenths of a second quicker than my previous personal best! I'm proud of the fact that I tried to do everything in my own way, and finally it worked out and we got what we have been working for so long. Of course I want to take my hat off for my team, they made this happen!" said Johnny Oksa about this best season so far.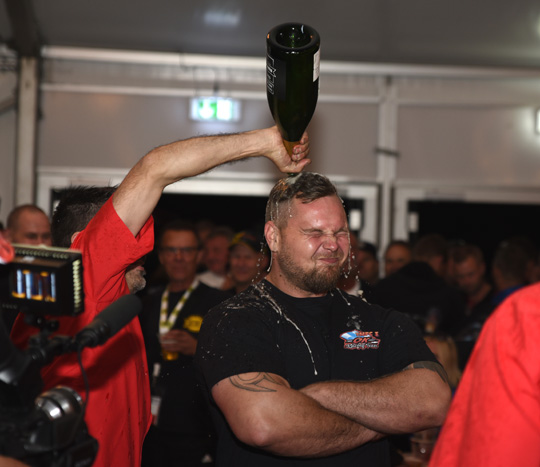 At the moment, it looks like the reigning TMFC champion will take a break. "I plan to skip racing this year and concentrate on my family this summer. If I race, it will only be at Alastaro. 2017 will be very hard for all methanol teams. Rules will change and TMD and TMFC will be in one class. At this moment, we don't know how they will put these two different type of cars together. As I planned to skip the season, we didn't change anything over the winter. But there is still some news, as a new body is on its way to Finland. I know we can run faster than 5.54 seconds, so if we race, I expect new personal bests."
And for his many fans, Oksa has a reassurance. "If you don't see me on track in 2017, don't worry, I'll be back!" To finish with: "I want to thank all my sponsors, my team, friends on the track and my family. Without them, this would not have been possible."