Mosten is a must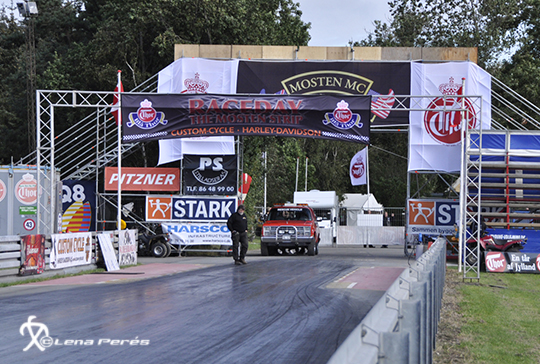 The last race of the season. Time has passed quickly again, but we still got Mosten to do. 1 to 4 September last chance to compete in the EDRS Championship and the winner of the three bike classes Super Street Bike Super Bike Super Comp Gas Bike will be settled.
Hans Olav Olstad is one of the participators who is showing up at Mosten this weekend.
This race is special as many famous racers take the opportunity to come here to get a last chance of racing before the vehicles are put away for the winter. Except  for the racing there are a lot of other things going on.

The clubhouse and the breakfast is famous for the Mosten Raceday.
Great music, entertainment, and not to forget the great breakfast every morning. As a tradition Stig Neergaard is there to make show races with his Top Fuel dragster. Check out their website and see what's on the program and who will participate.
Down below is the leader and runner up before the finals at Mosten. So let's see who is bringing home the 2016 Championship.
And of course Mogens Lund going to be there to defend his position in the Championship.
Class                                   Leader                                Second
Super Street Bike:              Mogens Lund                      Henri Kolehmainen
Super Comp Bike:               Tomas Jonsson                   Thomas Nilsson
Super Gas Bike:                  Magnus Pollack                  Janne Koskinen