Hagfors Open is race ready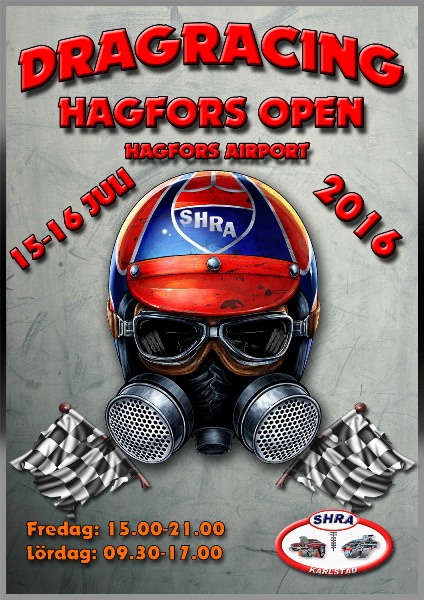 Are You ready for Hagfors Open! Next weekend 15-16th of July it´s time to set-off to the small but nice airfield in Hagfors. The track is a 1/8-mile track and have a breakout at 4.50.
The drag racing event started at the airfield 2007, that is owned by Hagfors township.
-The track is Hagfors airfield and was built 1986, tells Ann Granath race director. In 1988 it was extended. The plans for the future when it comes to drag racing, it´s to continue arrange one race per year here.
The track- and event crew is members of SHRA Karlstad, certified safety and medical is hired.
– We do the track preparation our self, says Ann. With a low budget we take help from whoever we can, like friends and families. We don't have much time left to get sponsors, but are very happy if there is anyone that want to help out in any way.
The event goes just like planed. Right now there is 76 participants, a little bit less than expected, so far. But there is still a chance to participate.
-Our event uses to go very smooth, says Ann. We´re very well organized and we manage to do a lots of rounds. We don't expect any European record but a new track record would be nice to get. Else there is no big new this year from last year. Just a well-organized event.
Following classes are run: Jr Dragster, Pro ET, Super Pro ET, Super Gas, Super Street, Stock/Super Stock, Pro Street,
Results: http://www.dragracing.eu