Estonia enthusiasms to new drag racing event
Our newest organizer EDRA (Estonia Dragracing Assosiation) did just finished their first drag racing event that is included in the EDRS series. A group of great people that is making a event of small founds.
Kristjan Veedler, who is one of the board members and runs the event, has been around in drag racing for a long time. He has collected a great group of people who works hard to bring this event to a higher level with limited means.
-As we have limited access to the track, it is difficult to make a proper preparation, says Kristjan. It´s no point of spend money on the track when we don't know if we have access to it for at least some years in a row. But we´re looking for solutions to solve the issues.
Race office is open and running.
Håkan Mattsson and Krister Uhlin in a match race.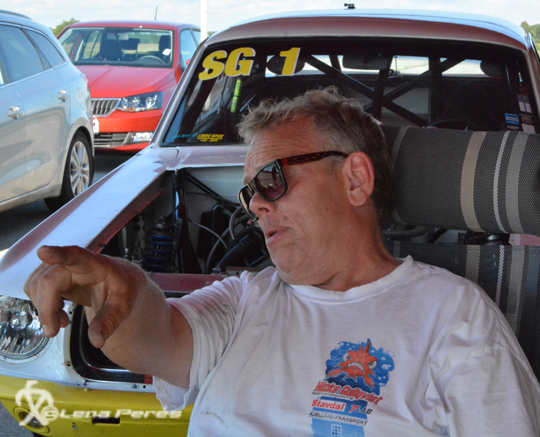 Håkan Mattsson is ready to race, over there where the track is.
A very professional start line is about to take form.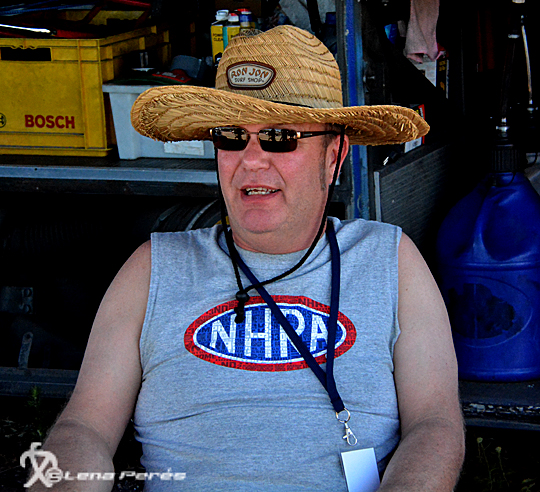 Krister Uhlin have drove all the way from Norway to Haapsalu to race a new EDRS track.
The interest from the spectators is not a lack. 
The club does wants to increase the event and the Estonian drag racing. This weekend there was three classes where EDRS would be represented. All the way from Norway Krister Uhlin came to participate in the EDRS Super Gas class. He and his combatant Håkan "Halmhatt" Mattsson took the trip over the Baltic sea to try a new track. Unfortunately, the rain came earlier than expected on Saturday, so the Finals had to be canceled. An earlier decision was taken, by the race director, to finish of the event already on Saturday, as Sunday was expected very bad in weather.
Staff checking the qualifying lists.
The track is an old military field who was built by the Russian army. It´s 2,5 km of concrete, but need a new surface to make it a good track. The big issue is that the owner doesn't, at the moment, like to tie any other organization to the track for longer terms. But the organisation EDRA, which is behind the event, is doing a very good job and act very professional.
Classes:                                                Q1:                                                         Winners:
Pro ET:                                                  –                                                                –
Super Gas:                                          Håkan Mattsson                             Rained out
Super Gas Bike:                               –                                                                –
More results at www.dragracing.eu/results
Gallery: dragracingeurope.eu/edrs/photogallery