Race into the midnight sun
Pite Dragway is the most northern EDRS drag way in Scandinavia. And now it's time to go to the track where the sun never sets at this time of year. Anders Eriksson in Stock/Super Stock is one of the participators this weekend.  
The Midnight Sun Drag festival at Pite Dragway has been running since the early 1970's and has always been a very popular event. It has hosted all classes from the slowest to the fastest cars and bikes over the years, and it's the home track of Top Fuel driver Monica Öberg. She have been doing show races at Pite Dragway reacent years. Last race was 2015 at Tierp Arena.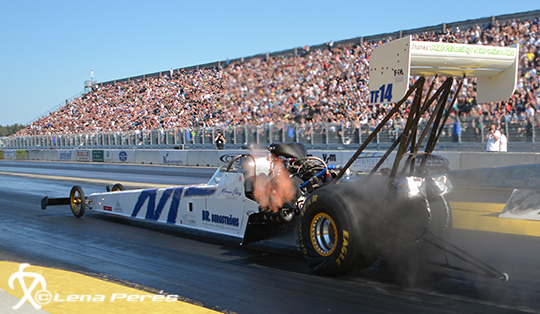 This time the fastest class is Top Doorslammer and there we find Lenn Lindell Tullinge and Rimbert Vahlström Arlöv. Lenn is number three in the table right now and Rimbert number five.
In Junior dragster we find the three top position drivers in the central division participating here. Lucas Karlsson, Simon Andersson and Patrik Lind have signed in to race in the battle of the EDRS Cup.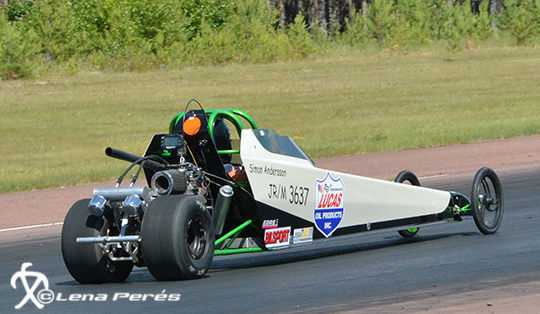 Leading  EDRS Jr Dragster central, Simon Andersson
Lucas Karlsson at second place.
At third place we find Patrik Lind.
In Stock Super Stock Anders Eriksson Borlange is in the lead of EDRS and he will be at Pite Dragway this weekend. Jarmo Markkanen who is on second position in the EDRS table goes, off course, for Alastaro. As he is in the lead of EDRS Pro.
The following classes will run: Jr Dragster, Pro ET, Super Pro ET, Super Comp, Super Gas, Comp Elim, Stock/Super Stock, Pro Street, Street 10,5, Top Doorslammer, Jr Bike, Super Comp Bike.
Results: http://www.dragracing.eu