Go to the drag racing beach
The Nitro Nationals at Alastaro Finland is very close now. 7-10 of July a lot of teams and spectators gather together at this special track in the middle of the Finnish forest.
The only FIA/EDRS Pro track with their own sandy beach where you can watch high quality drag racing. Alastaro Circuit is located in south-east of Finland and is a very popular race circuit for all kinds of motorsports activity. Is just about an hour's drive from the Åbo harbour and a couple of hours' driver from Helsinki. So it´s easy to reach.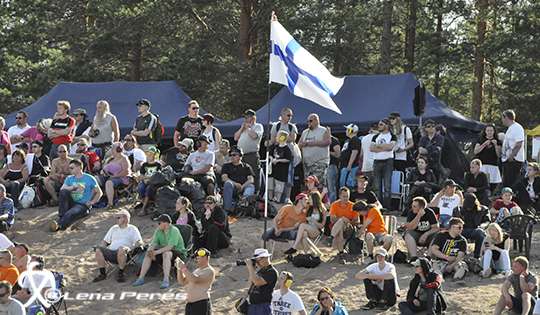 In Stock/Super Stock Jarmo Markkanen, who is in the lead of EDRS Pro has a chance to take points in Alastaro. As the second in the tabel Mathias Munter is not seen in the entry list, so far. We also find Rick McCann from England who has taken the long trip over the two seas to compete in Finland among 17 others in the class. Or maybe he just got straight from his new home outside Tierp this time.
Even in the Super Street Bike we find an English driver, Richard Stubbins. He is in third position after Tierp Internationals. All top five drivers are showing up at Alastaro and we can expect a hard race, as there is not too many points between them. Ida Johansson is the only girl in the class and she´s right now at the fifth position in the table. Mogens Lund is at the top and Henri Kolehmainen is right behind.
In Pro Street we can expect some changes after this weekend as none of the top drivers in the table is showing up at Alastaro. 16 participators are on the list and most of them from Finland except from Jens Petter Lindstrøm from Norway and Victor Roos from Sweden. Jens Petter is in fifth position in the table.
This event is a great racing weekend and if the weather stays true to form, we can expect a warm and sunny weekend. And some of the drivers will have a dip in the barrel, as is a tradition.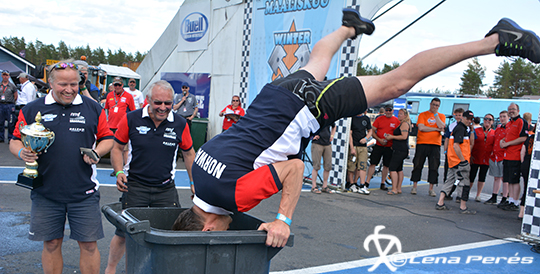 EDRS Pro Classes to be run: Stock/Super Stock, Pro Street, Super Comp Bike, Super Gas Bike, Super Street Bike:
Results at: dragracingeurope.eu