Woodstock Racing recruit F1 engineer!
With Ari Pietilä as their driver, Woodstock Racing compete in the Top Methanol Funny Car (TMFC) class of the FIA European Drag Racing Championship.  For this season the team have recruited top level motorsport knowledge in the form of former F1 engineer and Technical Director of Audi Sport Team Rosberg, Ossi Oikarinen who has joined the team.
Woodstock Racing have a long and successful history in drag racing. They won the Finnish Championship in 2000, 2002, 2003, 2006, 2007 and 2008, and the Scandinavian championship in 2008. Woodstock Racing are also the current Top Methanol Funny Car Finnish record holder over the quarter mile with an ET of 5.770 seconds. This year, Woodstock Racing will compete at Finnish and European championship level.
"This season also marks the 20th year for Woodstock Racing in drag racing. Our goal is to develop our team every season, and for this year we decided to expand our racing operation. We recruited Ossi Oikarinen from the DTM series and he will be our driver in the Finnish championship", said team owner and Funny Car driver Ari Pietilä. Ossi Oikarinen will be driving the Altered drag racing car that brought many championship victories to Woodstock Racing in the past. Oikarinen will race in the Super Pro ET class.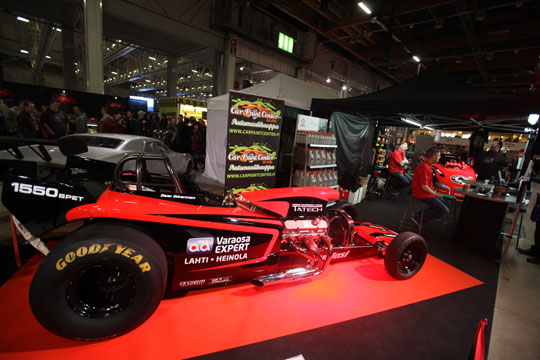 "I'm privileged to have this opportunity to race with Woodstock Racing. My goal for this season is to gather as much experience as possible. Woodstock Racing are the best place to learn the secrets of drag racing and to get better in this sport. I'm looking forward to the start of the season!", said Oikarinen. Ari Pietilä will again compete in the FIA European Top Methanol Funny Car Championship with the supercharged 3,500 bhp Woodstock Racing Panox Dodge.
Woodstock Racing is also in Facebook: www.facebook.com/Woodstock-Racing-182248861965680
Woodstock Racing in videos are available in YouTube: www.youtube.com/watch?v=MdZJ1Ukw1oQ
Photos: Jorma Honka