Johnny Oksa, the beast from Finland, comeback part three
Johnny Oksa's journey in Top Methanol Funny Cars has seen ups and down. He won the FIA European Championship title in 2016 and then took a one year break only to crash at his comeback at Tierp. A year later Oksa was back again, but then the coronavirus caused another break in his career. In 2023 Oksa will be back for the third time, although the Finn has had to postpone his first race of the season to June.
Johnny Oksa claimed the title in the 2016 FIA European Top Methanol Funny Car Championship, for now the last season the Top Methanol Dragsters and Funny Cars ran separate FIA European Championships. After that season the Finn took a year off to spend more time with his family. After a one year break, Oksa was back at Tierp Arena in 2018. It was a dramatic return to the track as he suffered a devastating top end crash in qualifying that brought an end to his season before it had even started.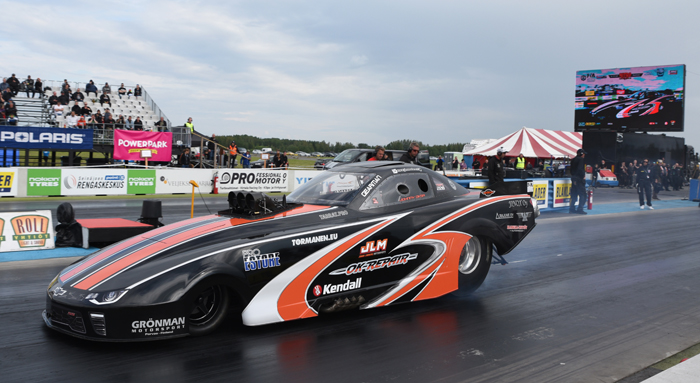 Shaken, not stirred, 'the beast from Finland' wanted to be back on track as soon as possible. With a new car, a Camaro, Oksa celebrated a second comeback in 2019 at Kauhava. In 2020 and 2021 the coronavirus caused another break and as he had a business to run as well, Oksa extended his absence from the FIA European Championship for another year.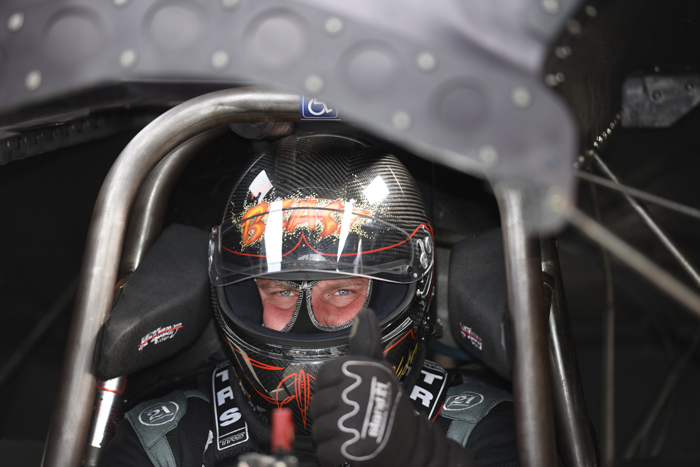 This season, Oksa and his OK Racing Team are back for the third time. The Finn wanted to run the full tour, but not everything went according to plan. "We sadly have to skip the opening round at Santa Pod. There have been so many things going on here, that we are lacking time. I have to run my business as well. We try to put everything together in time and it looks like we are going to start the season at Tierp Arena in June. When both Tierp races go well, we will also attend the remaining races in Germany and England. The Camaro has got some updates on the chassis and we are building a spare engine. That will be exactly the same as the JLM engine we have. Jonnie Lindberg will help us again with the tuning. I'm sure that we will get this car working and we can challenge the other racers. I really can't wait to see my racing family again," said Oksa, eagerly awaiting his third comeback.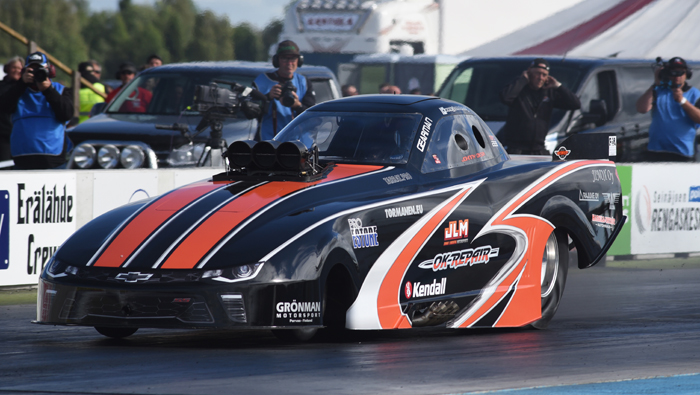 Text and photos: Remco Scheelings