Remco Scheelings
The 2023 European SFI re-certification tour kicked off this morning, March 16, in Badhoevedorp, The Netherlands. Racers and team members from Germany, Switzerland, Belgium and of course The Netherlands, travelled to Hotel Ibis, located almost at Schiphol Airport, to re-certify parts to be race ready when the new season kicks off in a few weeks. The SFI crew had a busy morning and re-certified numerous bell housings and clutches, but as all teams arrived early, they were ready in time to catch their flight to Helsinki for the second stop on the European tour.
Continue reading
Last weekend's Summit Racing Equipment Internationals at Tierp Arena was the final round of the EDRS Pro Cars Championship. Daniel Jedborn, Jan Ericsson, Jimmy Ålund, Gideon Liljegren, Seppo Raussi and Rick Mc Cann are the 2022 champions. Here the top three of all categories and the full points standings.
Continue reading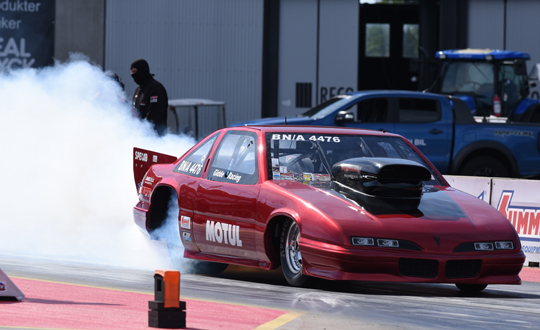 Competition Eliminator, Pro Street and Stock Super Stock kicked off qualifying in EDRS Pro Cars at the Summit Racing Equipment International at Tierp Arena. Gideon Liljegren is the leader after the first day in Competition Eliminator, while Christer Åberg took the provisional number one spot in Pro Street. In Stock Super Stock Timo Eronen is the number one qualifier after four runs.
Continue reading