Congratulation to all winners of EDRS Sweden Nationals 2022 at Tierp Arena
Happy Winners and Runner Ups can now close this weekend at Tierp Arena. Sundays eliminations and finals had only great racing to offer. Down below is Winners and Runner Up in all Summit EDRS classes presents this weekend.
231 drivers produced 838 time slips during the weekend and about 5000 spectators came to cheer the drivers along the dragstrip to the finish line. Some records were broken and among others Tomas Strand broke a new record in Stock/Super Stock. Thank you to everyone who participated in the event, whoever you are. The next Summit Racing EDRS Series event is already next weekend at Tallhed Raceway in Orsa. Otherwise, you can already register for the next event here at Tierp Arena in August at www.dragracing.eu. See you soon on another racetrack!
Winner/Runner Up in Summit Racing EDRS Series:
Jr Dragster: Winner-Almathea Granholm/Runner Up-Kevin Granholm
Super Street: Winner-Åke Törnqvist/Runner Up-Tomas Hägg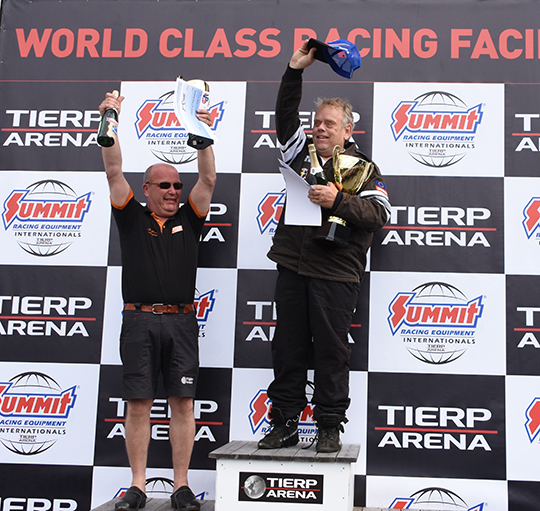 Super Gas: Winner-Håkan Mattsson /Runner Up- Christer Uhlin
Super Comp: Winner-Mikael Nilsson/Runner Up-Mats Arntzen Wanvik
Pro ET: Winner-John Tidé/Runner Up-Mikael Kallin
Super Pro ET: Winner-Isak Lagg/ Runner Up-Tommy Abrahamsson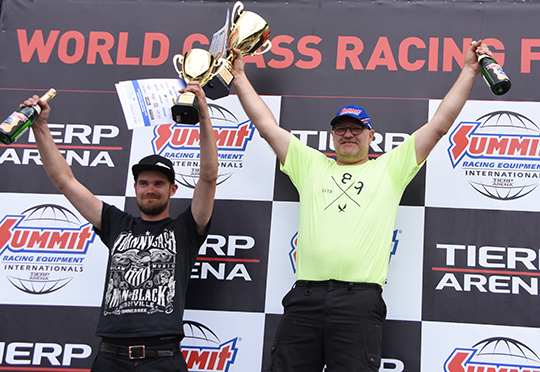 Street: Winner-Patrik Wikman/Runner Up-Dennis Andersson
Stock/Super Stock: Winner-Bosse Nylund/Runner Up-Erik Phersson
Pro Street: Winner-Birgitta Lindström/Runner Up-Christer Åberg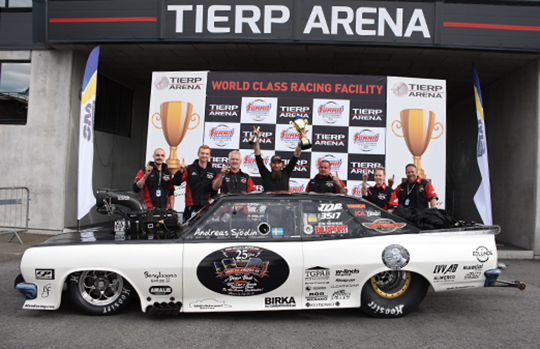 Top Doorslammer: Winner-Andreas Sjödin/Runner Up-Mattias Wulcan
Junior Dragbike: Winner-Ole Kristoffer Stenås/Runner Up-Harry Bruhn
Super Gas Bike: Winner-Theodor Norling/Runner Up-Tobias Wiklund
Super Comp Bike: Winner-Samuel Rundström/Runner Up-Peter Östlund