Monthly Archives:
June 2022
If You participate in the Summit Racing EDRS Series and want to get a chance for price money and other good stuff, You must be a member of Drivers & Riders Club!
Continue reading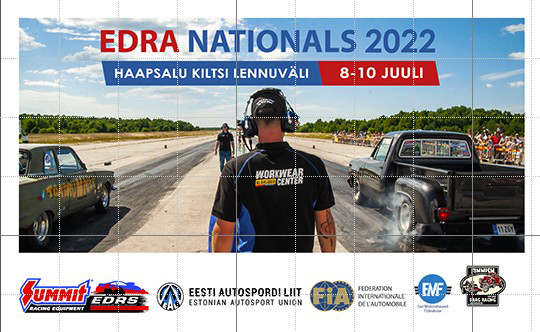 Here you can do a nice little combination trip of holiday and racing to this nice little facility just outside Haapsalu in Estonia.
Continue reading
Are You ready to race in the land of the Midnight Sun at July 8-10? Pite Dragway is anyway race ready! Last registration day is 4th of July.
Continue reading