Top Methanol Funny Car
Johnny Oksa's journey in Top Methanol Funny Cars has seen ups and down. He won the FIA European Championship title in 2016 and then took a one year break only to crash at his comeback at Tierp. A year later Oksa was back again, but then the coronavirus caused another break in his career. In 2023 Oksa will be back for the third time, although the Finn has had to postpone his first race of the season to June.
Continue reading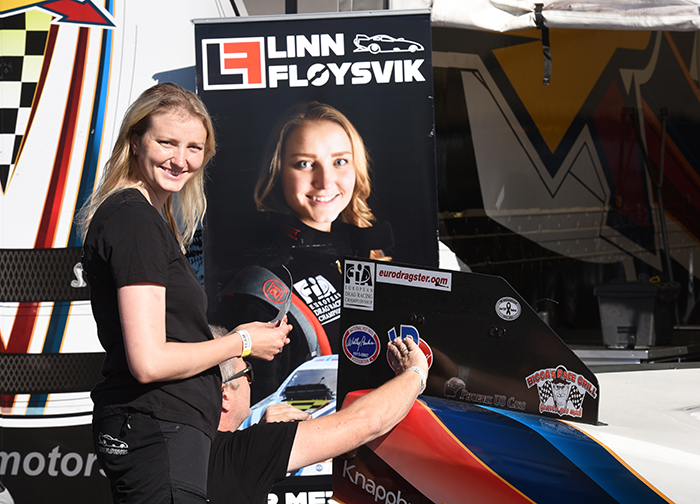 Placing third last year, Linn Fløysvik had her best finish in the FIA European Top Methanol Championship so far. The young driver from Norway will be back for her second full championship tour this season and wants to carry on from where she left off last season, but the Karlsen Motorsport team will be hoping for less of a fiery start this season.
Continue reading
Despite a devastating fire at the Summit Racing Equipment Internationals at Tierp Arena, Sandro Bellio claimed his second consecutive FIA European Top Methanol Championship in 2022. The family run Danny's Racing Team are back with a new Monte Carlo body on the car, but the goal is the same, another European title.
Continue reading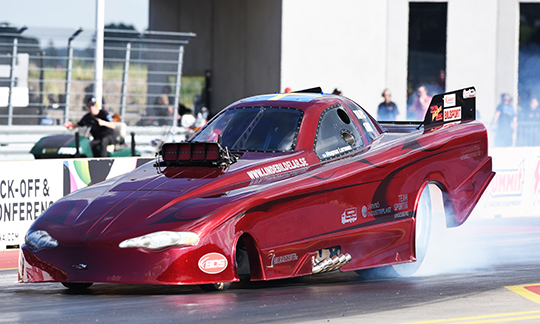 Magnus Larsson is the latest addition to the Top Methanol ranks. The driver from Lindesberg, Sweden, showed up at Tierp Arena with his beautiful shiny red Chevrolet Monte Carlo for the EDRS Sweden Nationals, his first race after he completed his licensing procedure last year.
Continue reading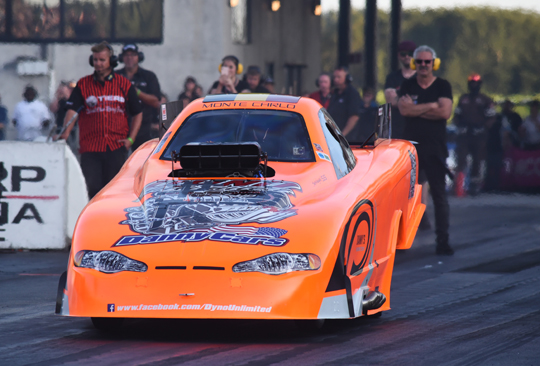 In what was only his third season as the driver of the Danny's Racing Team Funny Car, Sandro Bellio claimed his first FIA European Top Methanol Championship in 2019. As the whole operation is run by the family, this title was for all a family effort and a reward for many years of hard work. Last but not least, Bellio's title was also the first FIA European Championship in drag racing for a driver from Belgium. Continue reading →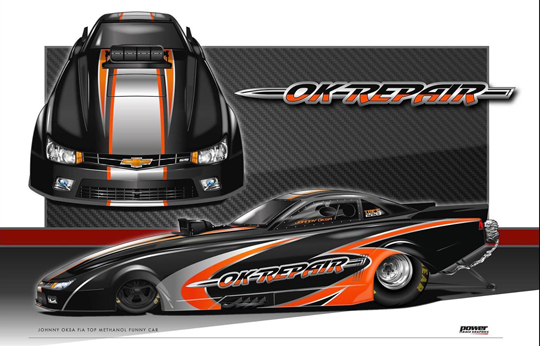 After winning the 2016 FIA European Top Methanol Funny Car Championship, Johnny Oksa took a year off to come back at last year's Tierp Internationals at Tierp Arena. It was a dramatic return to the track as Oksa suffered a devastating crash in qualifying that brought an end to his season before it had even started. Shaken, not stirred, 'the beast from Finland' wanted to be back on track as soon as possible, and with a new car, Oksa will celebrate a second comeback in 2019! Continue reading →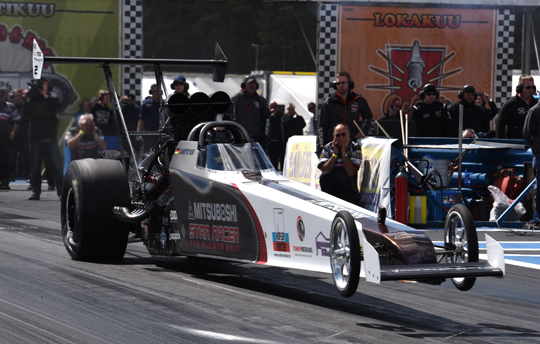 In a real 'the winner takes it all' semi-final Dennis Habermann claimed the 2018 FIA European Top Methanol Championship at the European Finals at Santa Pod Raceway. Being in the number two position behind leader and reigning champion Timo Habermann all season long, Dennis won that semi-final and took over the lead for the first time. The two brothers, rivals but also best friends, kept the numbers one and two in the team, but swapped the order compared to 2017. Continue reading →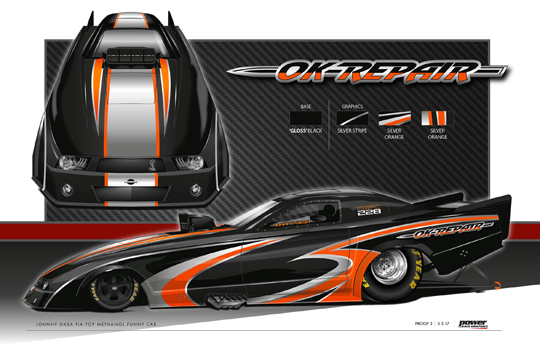 After winning the 2016 FIA European Top Methanol Funny Car Championship, Johnny Oksa took a year off to spend more time with the family. But Oksa immediately warned his competitors that one year was the max, and that he would be back, stronger than ever before. Well, that moment has come and the popular and undaunted 'beast from Finland' not only took some time for the family, he also used that year to collect new and fast parts. If you thought that was enough, think again. The 2016 champion will get tuning advice from a 2-time NHRA world champion. Continue reading →