Pro Modified
After claiming the runner-up position at The Main Event, David Vegter continued his impressive start of the season with a semi-final finish and best ET of the season at the EDRS Sweden Nationals at Tierp Arena. The Dutchman's 5.847 seconds was not far from his personal best. The EDRS Sweden Nationals  was round one of the Bilsport EDRS Pro Modified Series and Swedish Pro Modified Championship and with almost all of the Scandinavian top teams at present, the race had an extremely competitive line-up.    
Continue reading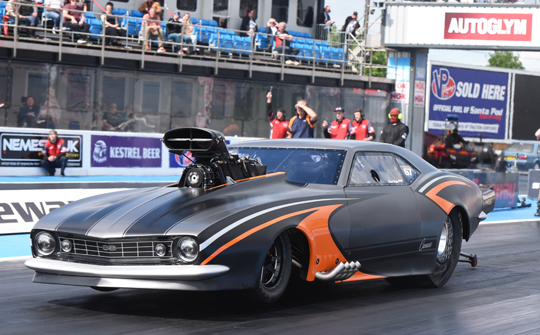 David Vegter can look back on one of his best ever starts of a season. At Santa Pod Raceway the Dutchman claimed the runner-up position at The Main Event, the opening round of the FIA European Drag Racing Championship. On his road to the final, Vegter and the Vegter Pro Mod Racing '67 Chevrolet Camaro improved their elapsed times on almost every run. This once again proved that after all the updates and modifications, the team made major steps in the right direction during the weekend. In the final Vegter had to acknowledge that reigning European Pro Modified champion and European recordholder Jan Ericsson from Sweden was a bit quicker.
Continue reading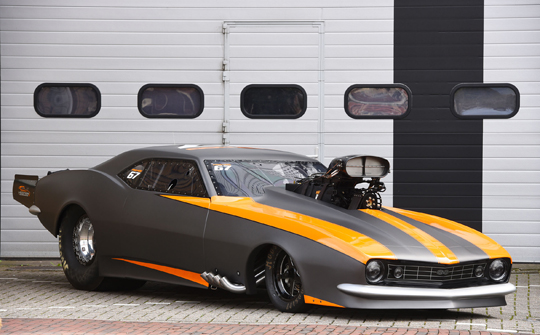 With renewed energy and a brand new design, Vegter Pro Mod Racing were ready to face any competitor and to go for the 2020 FIA European Pro Modified Championship title. But COVID-19 was an invisible enemy nobody was able to beat this year. The FIA European Drag Racing Championship was cancelled and the Vegter Pro Mod Racing '67 Chevrolet Camaro  stayed in the workshop. "We were more than ready for it. During the first couple of months we updated the car and we had high expectations for the new season. But unfortunately, there wasn't a new season. Because we can't do it at the race track and we still want to show the fans at least something this year, we are revealing the new design and new colours of our team in this way," said David Vegter, driver of the Vegter Pro Mod Racing Camaro. Continue reading →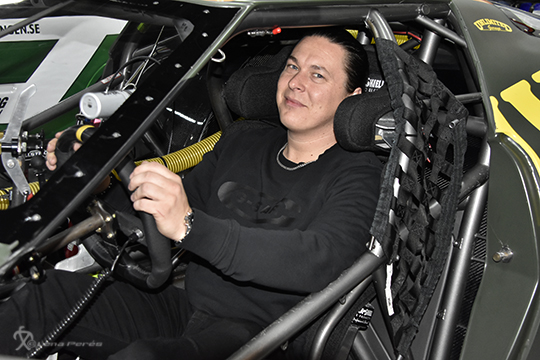 Jocke Andersson is all ready and is eagerly waiting to get out on the drag strips and race. In The Unlimited Garage in Örebro, the Corvette C4 team is now doing fine tuning for that little extra, waiting for the Covid-19 situation to settle.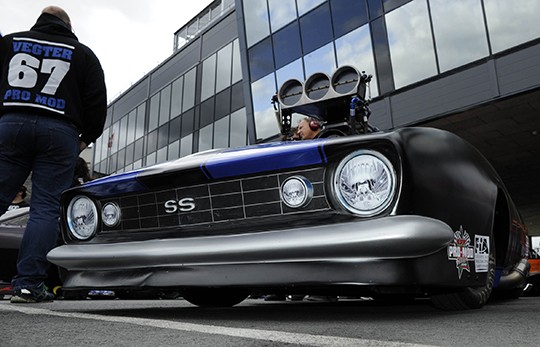 With immediate effect, David Vegter will be back on track under his own familiar team name Vegter Pro Mod Racing. The Dutchman will once again compete in the FIA European Pro Modified Championship, the championship in which Vegter was so successful in recent years. "The crew will be the same and we are updating the Camaro at the moment. We're going for it with renewed energy and we are going to make it a great season," said a driven David Vegter.   Continue reading →
Jan Ericsson fired a warning shot at the end of the 2018 season with runner-up finishes at Hockenheim and Santa Pod and a third place in the FIA European Pro Modified Championship, only 11 points short of the number two position. Although not the clear favourite, it could barely be a surprise that Ericsson entered the fray for the 2019 title from the very first moment. As the season progressed, Ericsson became 'the man to beat' and as nobody was able to do that in the final race of the season, Ericsson claimed his first and well deserved FIA European Pro Modified Championship.  Continue reading →
In a great 'end of the season party', Voodoo Hemi Racing thanked their sponsors and partners and celebrated Marck Harteveld's 2019 Motorsport UK Pro Modified championship last Saturday evening, October 12th. But the team didn't only look back at last season, Harteveld also announced that Voodoo Hemi Racing will focus on the FIA European Pro Modified Championship next year and will join the full 2020 FIA tour. Continue reading →