Rain wins the day at the Tierp Internationals
Sunday morning saw a significant change in the weather at Tierp Arena with cool and overcast skies replacing the hot and sunny conditions that dominated qualifying, and before the semi-finals could be run a rain front eased its way from the south mid-afternoon curtailing activities.
The first round of FIM-E Top Fuel Bike saw the Norwegian duo of Jan Sturla Hegre (a 6.599 advance over a troubled Rene van den Berg) and Sverre Dahl (with a 6.243 to defeat a stuttering Mikko Rajaniemi) progress to the semi-finals.
Their opponents would have been Rikard Gustafsson (who progressed over Mike Olie with the low ET of the round at 6.003) and Neil Midgley (an early click off 6.211 being of no concern as Eric Richard had stepped off his funnybike before getting to the line) respectively.
FIM-E Super Twin went to the form book, with all of the top four qualifiers making it past the quarter final hurdle. Per Bengtsson used a 6.823 with an early click to cover Greger Johansson's very wayward launch, while Samu Kemppainen was also in the high sixes with a 6.939 to easily dismiss alternate Frank Aaslund (scheduled opponent Roman Sixta's ride producing a loud bang at start-up).
The lower half of the ladder had more performance as Marcus Christiansen rumbled to a 6.310 to 7.138 decision over Martijn de Haas, and the all Finnish match-up of Vesa Lipponen (6.220) and Marko Lantto (6.817) producing the race of the round.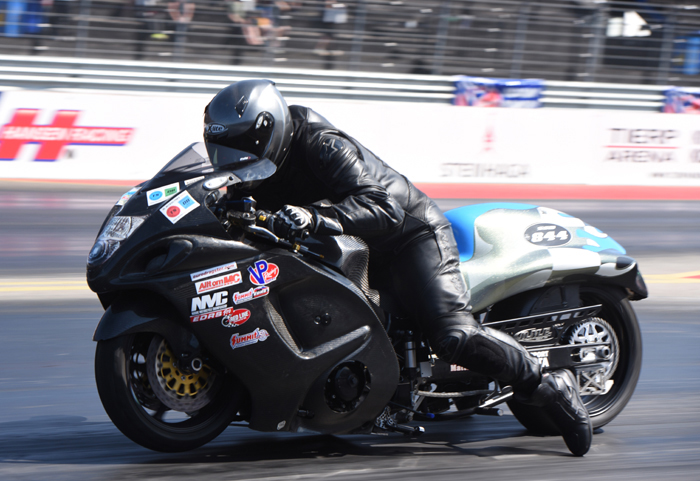 Similarly, FIM-E Super Street Bike saw all of the top half of the field progress, with Alan Morrison Jnr (6.892/216.48) clicking off the best numbers of the quarters to take out Clemens Walleit. Close behind in the performance stakes was Mathias Bohlin whose 6.898/212.77 handily covered Peter Östlund's 7.3 in an all Swedish match-up.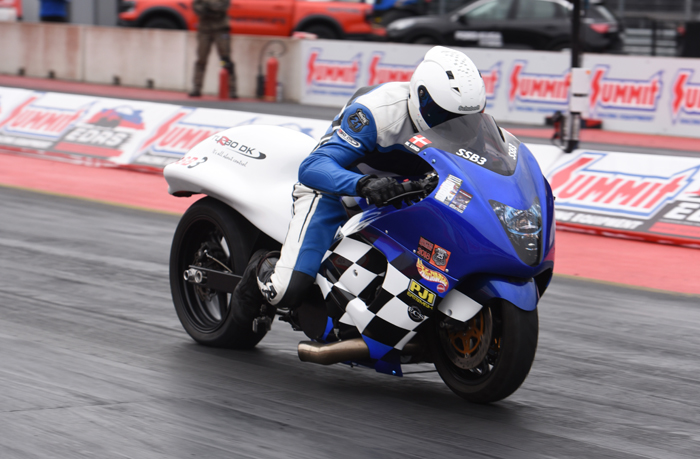 Dániel Donát Lencsés used a 7.059/211 to defeat Krisztián Jász in a Hungary Team Brothers head to head, and Mogens Lund holeshot Ross Morrison in a 7.079 to 7.038 match.
The only competitive race in FIM-E Pro Stock Bike had class rookie Joerg Lymant easily defeat Aswin le Noble with a 7.687 while Bertrand Maurice would have lane choice in the un-run final after a 7.436 bye run.
The championship now goes into a mid-summer hibernation before returning to Tierp in August, and the championships still have the British duo of Neil Midgley and Alan Morrison Jnr, Dane Marcus Christiansen and France's Maurice leading their respective categories.
Text: Ivan Sansom & Rose Hughes
Photos: Remco Scheelings