Venables goes quick and diversifies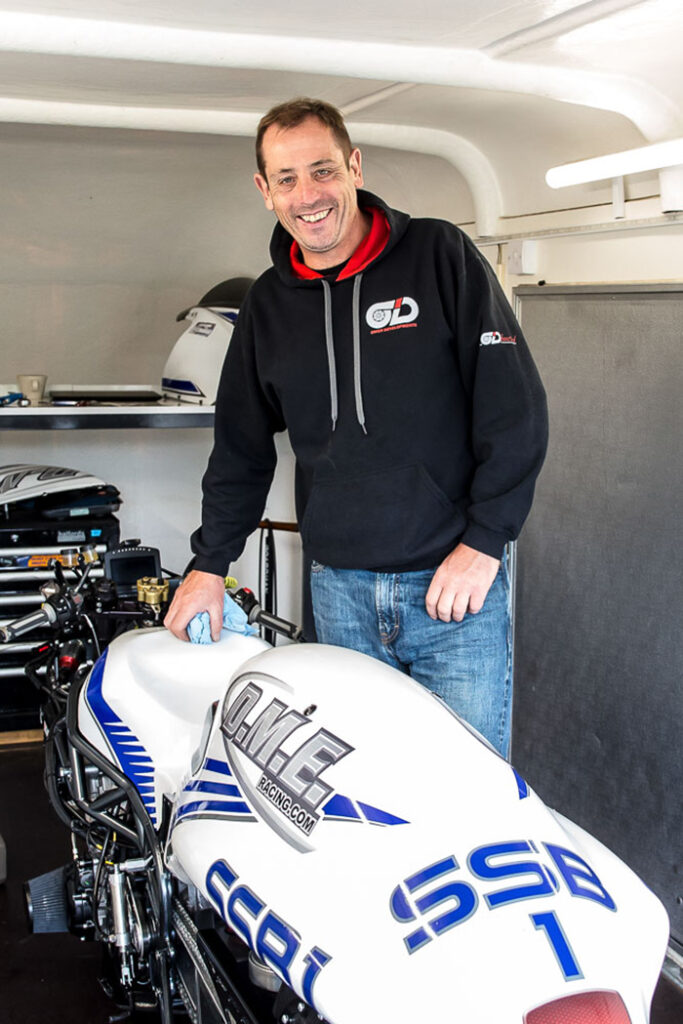 Multi-time Super Street Bike champion and record holder at European and UK level Steve Venables finished off the 2022 FIM-E season with a massive fireball at the final four stage of the Euro Finals eliminator. 2023 has already seen the British rider resetting his personal best ET with a 6.6617/225.90 blast at the UK opening round back in early April. However, Ven won't be challenging for a third FIM-E SSB crown this season.
"Not a lot to report because this year I've decided to cut back on the amount of races I'm doing as I have work commitments and will also be doing three rounds of the Sweet Lamb Adventure Rally Bike series in Wales." This year also sees some changes to the Ven Racing DME Hayabusa "I'm also in the process of a lot of new updates to the bike for next season so have my hands full at the moment. But short term, I did quite a bit of engine damage at the Easter meeting managed to bend/twist a crank. I think I'm reaching the limit of what the bike can handle." The damage sustained in April was significant "I've built a complete new motor with all the best parts I can source and DME RACING did an outstanding job of getting everything I needed to get back out for the Main Event [opening round of the FIM-E series] at Santa Pod".
Ven also threw a bit of a surprise into the mix during our conversation "I've also gone and brought a Street Eliminator car". The car has proven pedigree as a previous class record holder and needs some work before hitting the track (and streets) again. Hopefully, it won't distract too much from Venables adding to his two-wheeled ledger in the future.
Text and photos: Ivan Sansom & Rose Hughes