Marcus Andersson is ready for Super Gas
As has been told before, the Super Gas class will have a new driver this year. Marcus Andersson, who was a successful Junior Dragster driver, will step up into his father's Chevrolet Vega, which was purchased about three years ago.
Other drivers hearty welcome a rejuvenation of the class and both father Calle and son Marcus are sure it will be really fun to step up into the Super Gas category.
"When we purchased the car, the plan was that Marcus would drive it after his Junior Dragster period. But we hadn´t decided whether he would drive the Junior Dragster until he was 16 or 18 years old. But he grew a lot in the years between 14 and 15, so the Junior Dragster became too small too quickly for him. During the last season Marcus barely fit in, even after some adjustments. So, there was an earlier transition necessary to the Vega and Super Gas," said father Calle.
Now that the Junior Dragster has been sold to Spain, the 16-year old Marcus thus steps up into the Vega. As Calle himself drove in the class and the team have several good friends there, such as Annica Larsson and Christer Uhlin, it looks like Marcus will get all the support he needs as a rookie to deal with a 'big car' in a reasonably fast and not too expensive class.
"The first year is going to be a learning year, so Marcus can get to know the car and learn to drive with a different type of tree. It will be tough with all the veterans in the class, but we will do our best to put up a good fight."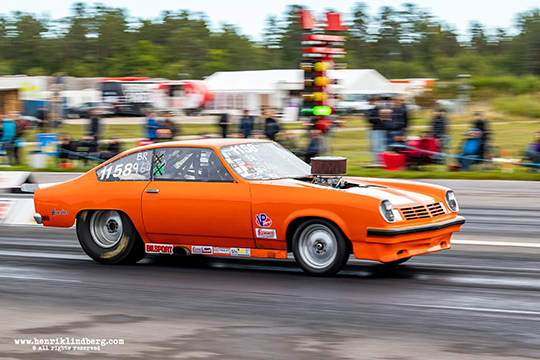 We know that junior drivers have a long and good track record when it comes to being quick at the startline and strategy in competition. So those who are racing in the class for many years, will have to step up a bit this year.
Speedgroup wish Marcus the best of luck with his new challenges in drag racing.
Photos: www.henriklindberg.com / Private