SFI Foundation re-certification tour kicked off in The Netherlands
The 2023 European SFI re-certification tour kicked off this morning, March 16, in Badhoevedorp, The Netherlands. Racers and team members from Germany, Switzerland, Belgium and of course The Netherlands, travelled to Hotel Ibis, located almost at Schiphol Airport, to re-certify parts to be race ready when the new season kicks off in a few weeks. The SFI crew had a busy morning and re-certified numerous bell housings and clutches, but as all teams arrived early, they were ready in time to catch their flight to Helsinki for the second stop on the European tour.
The Dutch Hot Rod Association, represented by Jaap Blom and Sven Klut, were host to the Dutch stop on the European SFI re-certification tour. Jennifer Faye, Luke and Andy Robinson and Lars-Göran (LG) Eriksson once again were on duty to do the re-certification.
Michael Winter of Heartbeat Racing, from Germany, was the first one to arrive, closely followed by Dutch Pro Modified driver Marck Harteveld and Pro Dutch Racing crew member Jaap Oonincx, just back from a trip to the World Series of Pro Mod at Bradenton Motorsports Park in the USA.
Harteveld will kick off the season at The Doorslammers, immediately followed by The Main Event, round one of the FIA European Drag Racing Championship. Michel Tooren and his team Pro Dutch Racing will have their first race in a couple of weeks, The Festival of Power at Santa Pod Raceway, but are still waiting for a major part to arrive from the States.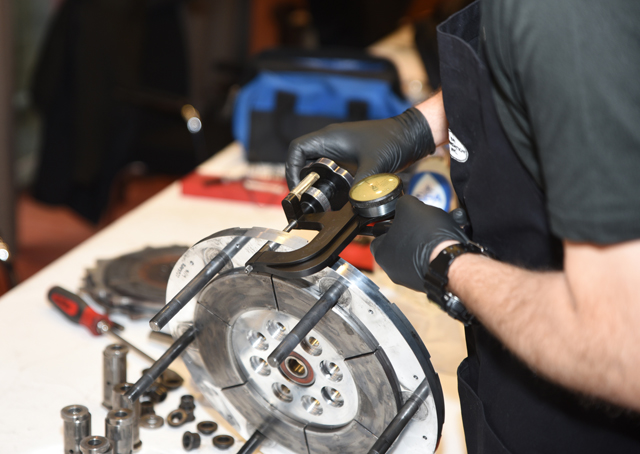 All the way from Switzerland Bruno Bader travelled to Badhoevedorp. The Swiss Pro Mod driver has the plan the do the full FIA tour once again. It was good to see Jürgen Nagel back after a few years. The German Top Methanol Funny Car racer is planning to get back to action this season, but he is not sure where and when. From Belgium came reigning FIA European Top Alcohol champion Sandro Bellio, who will try to make it three titles in a row.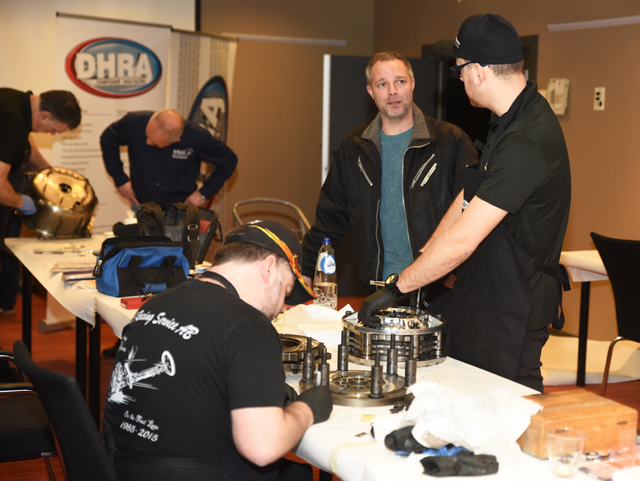 Joeri Woudenberg had to re-certify some parts for Kim Kristiansen and had some good news about the Danish Pro Mod racer. The Pontiac is back in Joeri's shop at the moment and stripped to the ground for a full update. Kristiansen is planning a come back this season, but as there is a lot of work to be done to the car, and the cassis also has to go back to Andy Robinson Race Cars for some updates, it's not sure when we will see the beautiful Pontiac back on track. The Main Event will definitely be too early.
Kirsten van Croonenborgh (Suzy Q Dragracing), Stevan Reffeltrath, Hans van der Spek, Robert Vos and Dennis Verleg (with parts from Steve Okkerman and Harry Kempenaar) were Dutch Sportman racers who took the opportunity to re-certify parts.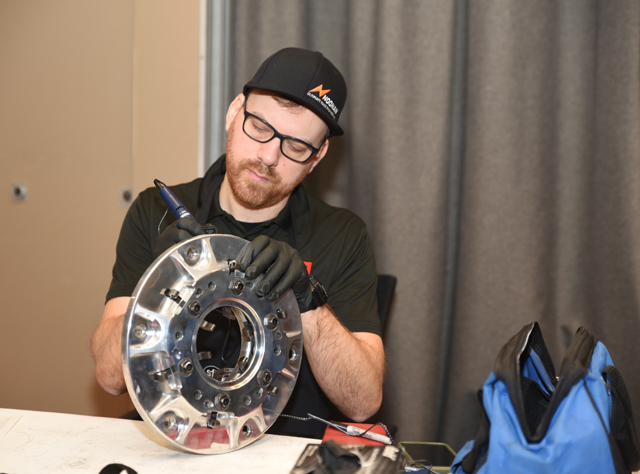 Jennifer Faye, Andy and Luke Robinson and LG Eriksson were ready in time to leave for Schiphol Airport to catch their flight to Helsinki. Friday, March 17, the SFI re-certification tour continues in Finland where the FHRA are host to the second stop on the tour. Saturday the SFI crew will have a busy day at ME Racing Service AB, Borlänge, Sweden, and the tour will finish on Monday at Santa Pod Raceway.