A fast and tight event at Motopark Raceway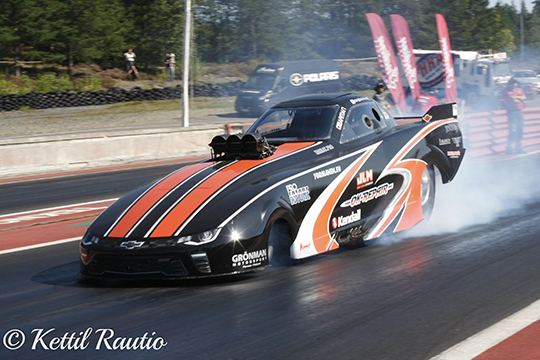 The 12th event in Summit Racing EDRS Series is finished and it was a Finish one. An excellent weekend on all matters at Motopark Raceway.
It was a weekend filled with tight and fast racing at Motopark Finland. for except Summit Racing EDRS Series drivers, the track received extra fast visitors. Ari Pietilä and Johnny Oksa took the chance and brought out their Top Metanol Funny Cars for a few test rounds. And former Jr dragster driver Petteri Liimatainen, who has climbed up a few classes since then, also took the chance to get some speed on his Top Alcohol Dragster. Samu Kemppainen and Jaska Salakari showed up with their Nitrobikes. Samu broke on Saturday and goes to Hockenheim with his own "old" bike. Jaksa drove many nice runs and without problems. Fantastic showruns for both spectators and teams. But we have an important result to present from this event. A rare result to mention in Summit Racing EDRS Series Jr Bike table is that the top three is all Jone's from Finland.
-As far as I know this has never appeared before, says point calculating responsibly Carl- Erik Kihlman. Top three all with the same first name. Pretty cool.
#1 Jone Sokura, #2 Jone Holm #3 Jone Kiljala. With four events left of the season, where two is in Finland, there is good chances there can be a winner cup to Finland. But #4 Ole Kristoffer Steen Aas from Norway have a good chance to change the result. It's going to be a great and exciting end of 2022 season, in all classes.
Fotocred: Kettil Rautio
Result from Motopark Raceway:
Pro Street: Winner-Tony Vaahtera/Runner Up-Ossi Oikarinen
Stock/Super Stock: Winner-Jere Lilja Mantsala/Runner Up-Henry Jalava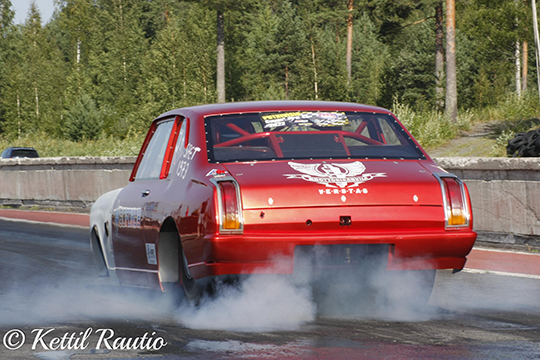 Super Pro ET: Winner-Tony Stahl/Runner Up- Heikki Niemi
Pro ET: Winner Johanna Ruusunen/Runner Up-Marko Oranen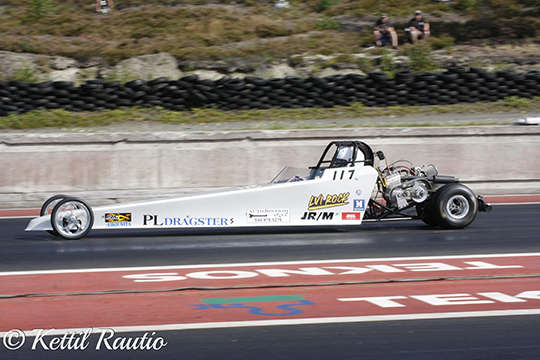 Jr Dragster: Winner-Waltteri Manninen/Runner Up-Helmi Oikarinen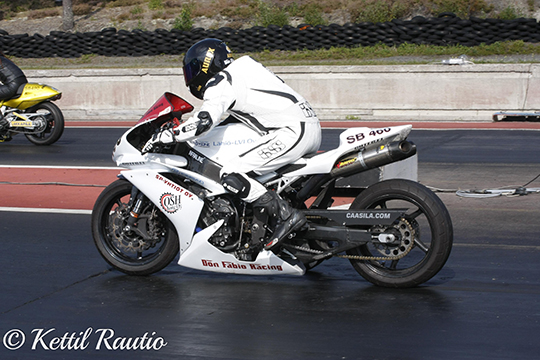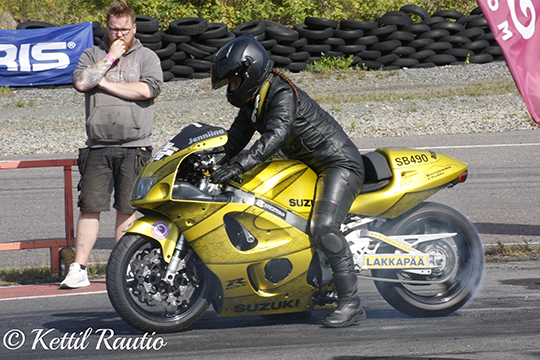 Street Bike: Juha Eralahde/Runner Up: Jenniina Kiljala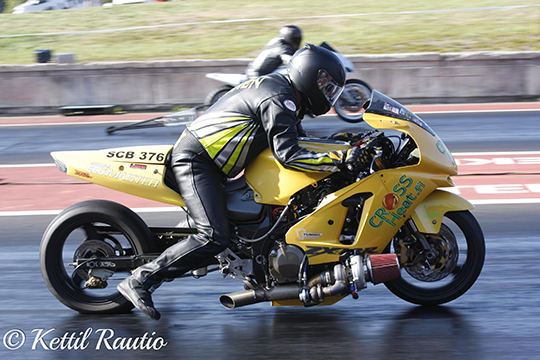 Super Comp Bike: Winner-Janne Laakso/Runner Up-Tero Toivonen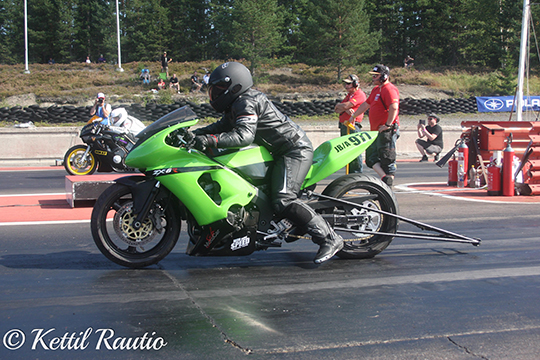 Jr Bike: Winner-Miro Salo/Runner Up-Joni Holm