Winners of Summit Racing Internationals 2022
A fantastic weekend is over at Tierp Arena and we can now present the
winners of Summit Racing Internationals 2022.
Couldn't be a better race weekend. The stands was filled with happy
spectators and registered riders were the highest number of the season, and on
top of that no interruptions of rain. Three round was planed on Thursday, but the good conditions opened up for an extra round. Friday was a full day with two
FIA/FIM rounds and then the EDRS Pro classes and the 6th and final shoot out of the Summit
Racing Super Series classes Pro ET and Super Pro ET.
Saturday started with Sportsman elimination down to 8 places, which
meant that the competition started early for these classes. The FIA/FIM had
three qualifying rounds during the day which made some changes to the
qualifying lists. Still the forecast was just the best, warm with a slight
breeze.
Sunday went on with fast and tight rounds all thru the day. And we can now present the winners of the weekend. Congratulation to them all! See you next event in the Summit Racing EDRS Series
at Motopark Finland next weekend and the weekend after that it is time
to schoose if You like to go to Haapsalu Estonia or Sundsvall Sweden.
Results: www.dragracing.eu
Event coverage: Eurodragster.com 2022 Sweden Internationals Event Coverage presented in association with John Woolfe Racing (eurodragstereventcoverage.com)
Winner of Summit Racing Internationals 2022 Tierp Arena
Jr Dragster: Winner- Marcus Andersson Runner Up- Chris Callin
Jr Bike: Runner Up- Veeti Kortelinen (no show) Winner- Jone Kiljala
Pro Steet: Runner Up-Ossi Oikarinen Winner-Pelle Arvidsson
Stock Super Stock: Runner Up- Anders Hållén Winner- Marcus Svensson
Street: Runner Up- Emil Johansson Winner- Patrik Wickman
Super Comp: Runner Up-Mats Arntzen Wanvik Winner- Pontus Garefelt
Super Comp Bike: Runner Up-Vitalii Melnyk Winner-Roberg Nygren
Super Gas: Runner Up-Annica Larsson Winner-Håkan Mattsson
Super Gas Bike: Runner Up-Rasmus Östlund Winner-Theodor Norling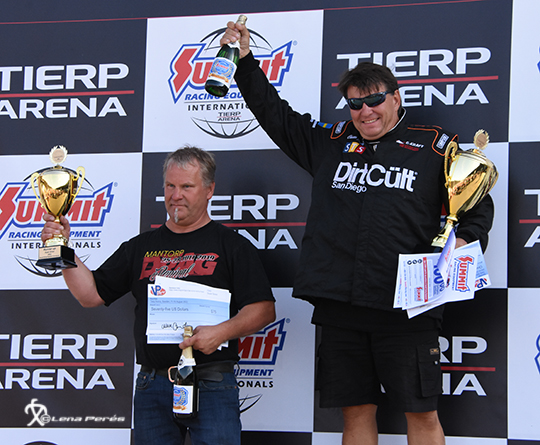 Super Street: Runner Up- Ulf Axelsson Winner-Christer Gustafsson