Drivers & Riders Club member reminder!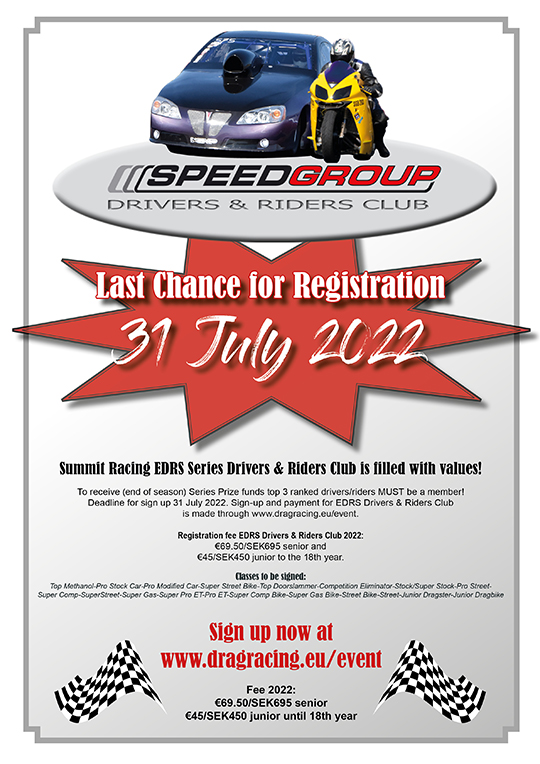 If You participate in the Summit Racing EDRS Series and want to get a chance for price money and other good stuff, You must be a member of Drivers & Riders Club!
Go to www dragracing.eu/event and register as soon as possible, but no later than 31 July. Do not miss the chance to become top three in each class who can take part of the prize pool at the EDRS banquet in November!