Vårgårda Nationals 9 – here we go!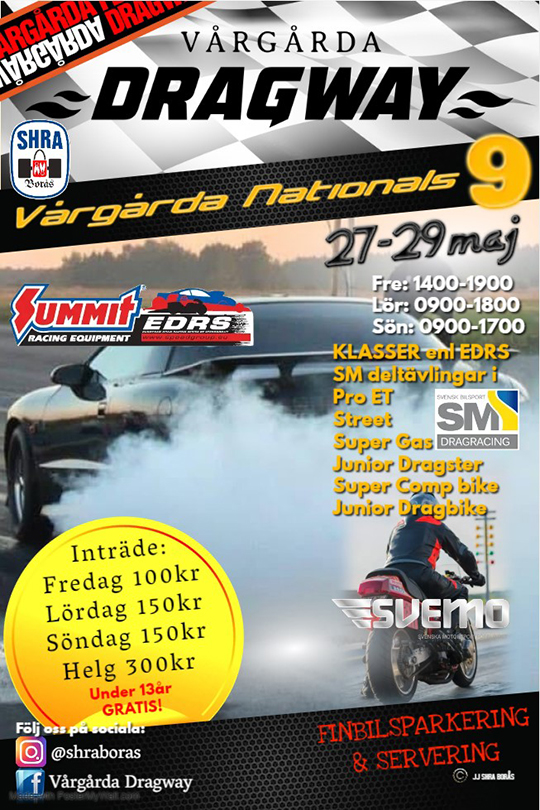 Vårgårda is welcoming racers to a great weekend with a lots of racing at this nice facility. The registration is still open for late sign up until May 26th.
A great mix of Scandinavian racers is meeting up at this event that holds both the Summit Racing EDRS Series and Swedish Championship in both cars and bikes. So, don´t miss out of a great start of the season!
Classes in the Summit Racing EDRS Series: Super Comp Bike, Super Gas Bike, Street Bike, Jr Bike, Stock/Super Stock, Pro Street, Street, Super Comp, Super Gas, Super Street, Jr Dragster, Super Pro ET, Pro ET
Read more at: www.dragracing.eu/event