Abrupt ending of Drag Finals 2021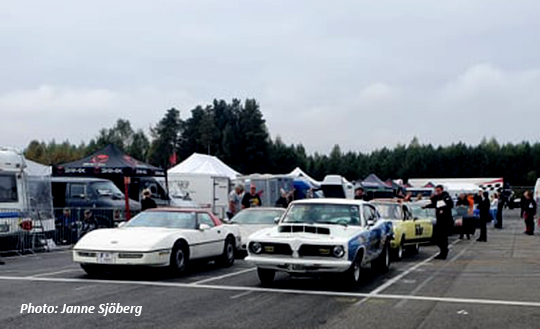 The Summit Racing EDRS Series finals at Gardermoen did´nt end as wished. The weather was not on racers or organisers side this weekend, as a big gray cloud seemed to hang over the whole Scandinavia. Rain is no to wish for in our sport. Sadly the event ended with a bad accident at the track and we want to wish the involved driver a fast and good recouvering.
Not the best ending of a shortened season, but things happens and the weather is not much to do about. Track crew did what ever they could to offer racers and spectators some great racingdays during the weekend. Friday did show some good qualifying rounds and in total there was 140 drivers and riders who produced 649 timeslips. As the event was canceled before the finals on sunday there isn´t any winners to present. But we can give the No1 qualifyers a cheer. Well done all racers and crew! Now we´re looking forward to a unbroken and great 2022 racing season!
Number 1 qualifyer Drag Finals 2021:
Competition Q1: Roar Myhr
Pro Street Q1: Renate Rosén
Super Pro ET Q1: Even Rui
Pro ET Q1: Stein Jarle Tönnesen
Street Q1: Eskil Granslåen Rolstad
Super Comp Q1: Mats Arntzen Wanvik
Super Gas Q1: Per Eilertsen
Jr Dragster Q1: Madelene Sagmo
Super Comp Bike Q1: Peter Östlund
Super Gas Bike Q1: Sara Nevra
Jr Bike Q1: Daniel Harley Nilsen