Amazing and record-breaking event at Mid Sweden Finals!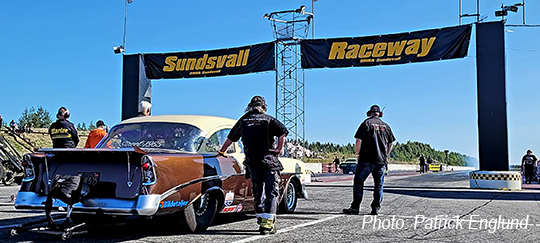 Another great event with record breaking racing was concluded the past weekend at Sundsvall Raceway. After three days of racing in sunny and nice weather conditions, Sundsvall Raceway concluded their last event in the 2021 Summit Racing EDRS Series.
Over the weekend, 106 competitors produced 856 timeslips, which made up for enough rounds to make everyone happy.
Göran Svensson, chairman of SHRA Sundsvall, is very proud that the club have been able to complete two competitions this year even due to the pandemic restriction.
-What some fantastic events it has been! Bright sunny wether on both events and many record runs. I'm sure it was the best events we've done in many years, says Göran. I want to thank all the officials and spectators who came from basically all over Sweden. And a BIG THANK YOU to all teams who showed up, without you there would have been any competitions. I am already looking forward to next season and I hope to see you again.
In Jr Dragster there were, as usual, very small margins, with 0.002 seconds dividing the top competitors in qualifications. Lina Andersson, who won the class this weekend, is a very skilled driver and hard to beat.  Alfons Åberg was not far behind and ended up as runner up this time.
In Super Comp, Micke Nilsson is one of the most experienced and skilled drivers of the class and has been around for ages. He usually wins, but he is chased by the youngsters. This time Wilma Andersson qualified with a perfect 8.900, with Pontus Garefelt in second spot with 8.907. In eliminations, Garefelt was a bit too fast and hit the break out in first round. The final saw Micke Nilsson take the win against Wilma Andersson, with 8.969 to Wilmas 8.989.
Micke Nilsson also competed in Super Pro ET, where he is also hard to beat. With consistent ETs of 7.8, he took the win in Super Pro ET. Niklas Larsson did his best to beat him, but ended as Runner Up this time.
Carla Pittau and Theodor Brandt was fighting over the win this weekend. Both very consistent, as everyone else in the class. At the end Carla took the win and Theodor ended up as runner up, but he has a safe number one spot in the points before Thomas Strand
Jr. Dragbike rider Hugo Lagerlöf finished his last race in the Summit Racing EDRS Series with honor! With very consistent times, he entered the winner's place with grace. Next season he will step up to another class. As runner up, rookie Tyra Norling, who took her license this season, is already a tough fighter. She also has two big brothers who probably taught her a lot, so watch out for Tyra next season.
Congratulation to all winners and runner ups.
Summit Racing EDRS Series point standings is starting to tighten up. With just three events left in the series, Haapsalu, Kauhava and Gardermoen there can still be changes in the top points.
Next race in the Summit Racing EDRS Series is September 4-5 in Haapsalu, Estonia and Mosten, Denmark.
Points standings at www.dragracingeurope.eu/edrs/2021-2. The big Finals at Gardermoen Raceway September10-12!
Photo credit: Patrik Englund, Hans Eriksson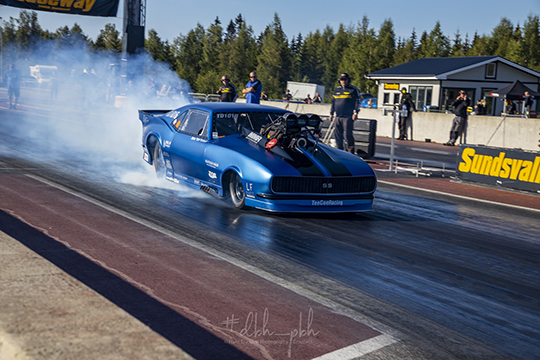 Top Doorslammer: Win-Stefan Carlsson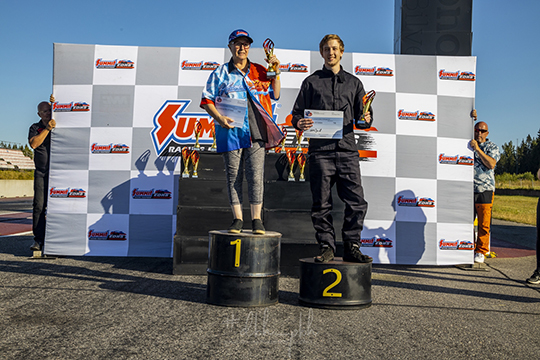 Stock/Super Stock: Win- Carla Pittau RU-Theodor Brandt
Street: Win-Lars Erik Persson RU- Thomas Sandström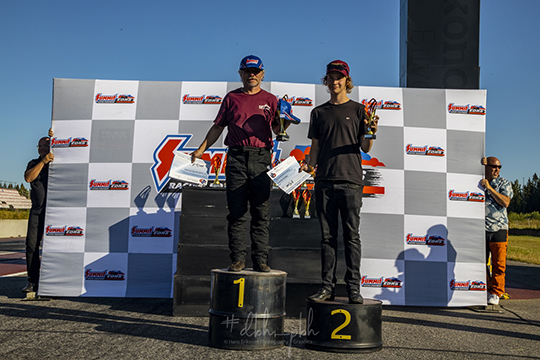 Supe Pro ET: Win-Mikael Nilsson RU-Niklas Larsson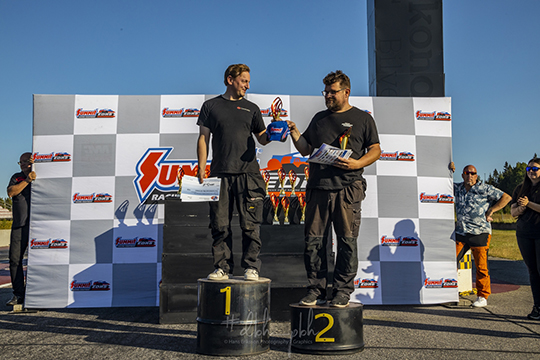 Pro ET: Win-Anders Larsson RU-Fredrik Seth
Super Comp: Win-Mikael Nilsson RU-Wilma Andersson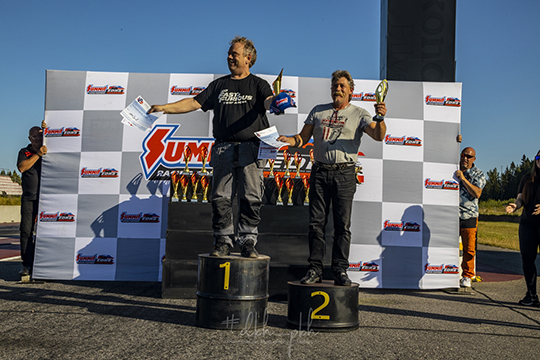 Super Gas: Win-Håkan Mattsson RU-John Claussen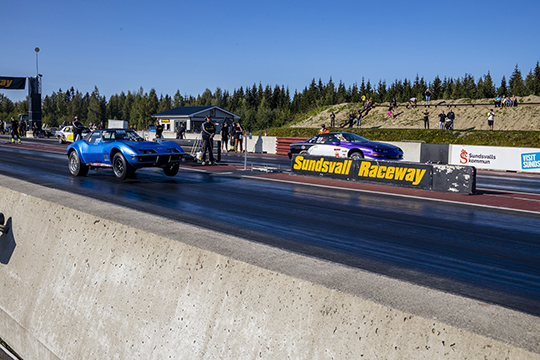 Super Street: Win-Isak Lagg RU-Tomas Hägg
Jr Dragster: Win-Lina Andersson RU-Alfons Åberg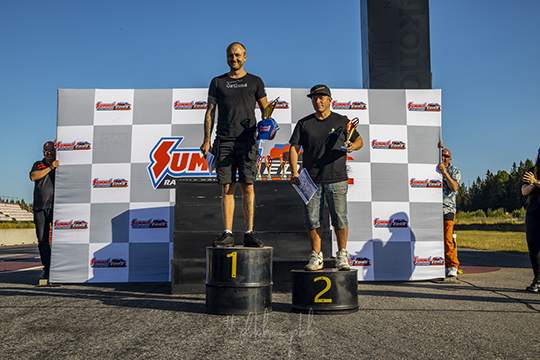 Super Comp Bike: Win-Emil Östlund RU-Peter Östlund
Super Gas Bike: Win-Tobias Wiklund RU-Mikkel Jensen
Jr Dragbike: Win- Hugo Lagerlöf RU-Tyra Norling