Haapsalu Raceway gathered more than hundred racers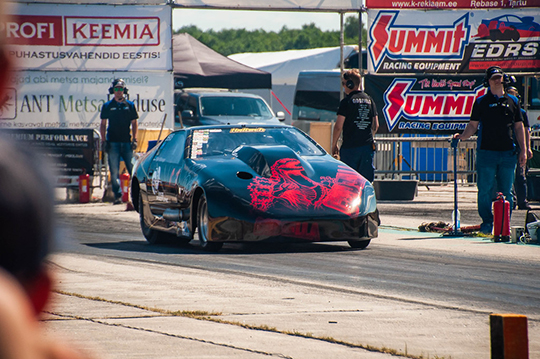 About hundred racers was competing in 28 degrees C at Haapsalu Raceway last weekend. It seemed to be a big need to get out at the track again after been waiting for more than a year.
Haapsalu is inviting to another race in September 4-5th. And the crew want to see as many as possible at that race. So dont hesitate to take a trip to this familiare racetrack.
Winners And Runner Ups in the Summit Racing EDRS Series:
Pro ET: Win Marek Hinno, RU Kristo Käärdi
Super Gas: Win Janar Lükk, RU Mairo Järv
Super Street: Win Andres Miller, RU Karl-Martin Karlson
Jr Dragster: Win Kendra Kingo
Next race in the Summit Racing EDRS Series calendar is The big meeting in Sundvall July 23-25th. See you all there!
Photocredit: Eliise Endemann