Delayed start of the FIA European Drag Racing Championship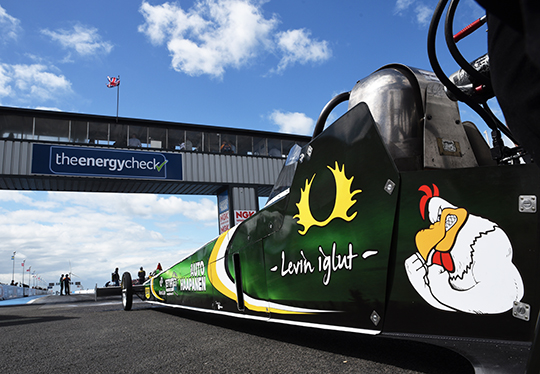 The continued coronavirus related restrictions create challenges for the first events on the FIA European Championship Drag Racing tour. This has led to that the organizers have been forced to confirm the cancellation of the first three events, Santa Pod Raceway, England in May and the Swedish event at Tierp Arena in June, and Kauhava in Finland in July. The vaccinations have had a good progress in England, but restrictions will likely apply into, at least, June.
In Sweden the vaccination process has been relatively slow so far and it does not look possible to run a major event in June. "We need at least three months of preparation for a big event like this and the forecast for June is just too bad in terms of restriction levels. There is unfortunately no way we can start full activities now in working with the event in June at the moment," said Christopher Hamilton, CEO of Tierp Arena. Also the Finnish organizer FHRA have been forced to cancel the championship round in Kauhava in July, which was planned for Top Fuel and Pro Modified only this year. "We had to work with a very limited staff for the last couple of months and we simply cannot prepare good enough to hold the round in July," said Jarmo Grönman, president of the FHRA.
Right now we have a 3-round FIA Championship with a start at Tierp Arena and Hockenheim in August, followed by Santa Pod in September. "We are monitoring the situation closely for the upcoming events, as it's important for us to be able to create and communicate a plan when decisions are made. It's not easy as the conditions are unique in the different countries. After this long break from major championship Drag Racing events in Europe, the events that are run later in the season will most likely be great. We are really looking forward to get it going again and get some exciting racing in the late summer!" said Michael Gullqvist of DRE, the promoter company of the championship, jointly owned by the organisers and Speedgroup.