Multiple champion Micke Kågered retires from drag racing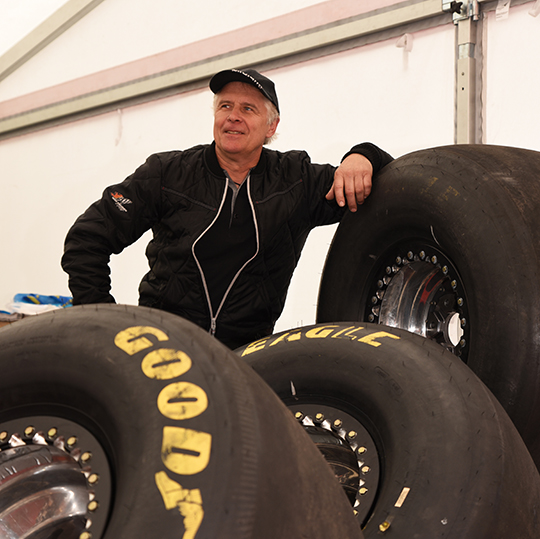 Multi-championship winning racer Mikael Kågered has announced his retirement from drag racing. The Swedish racer who has a career going back over 30 years, has been in two of the toughest categories, Top Methanol Funny Car and Top Fuel Dragster, winning five FIA championships and innumerable events on the way.
Micke said 'In recent years I've run a STCC TCR Scandinavia Touring Car Championship team as Kågered Racing with two cars competing; however managing a Top Fuel Dragster alongside the Touring Car team takes too much time, so I've reluctantly decided to retire my Top Fuel operation and team, many of which have been with me for 25- 30 years.
At the start of the '80s, Micke got to know drag racing by driving a street Dodge Challenger before a couple of years as a rally co-driver, returning to a Chevy Vega doorslammer. He then started his professional drag racing career in 1988 running Top Methanol Funny Car in Sweden and England. His first major Funny Car wins were in 1990 when he won Santa Pod Raceway's Cannonball and the Top Alcohol class at the World Finals at SPR.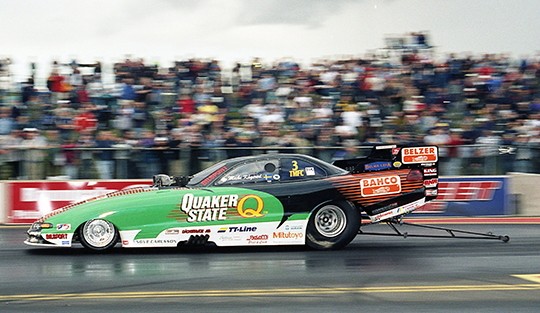 His first championship title came in 1993 when he won the European Top Alcohol Challenge and repeated the feat in 1995 and 1999, which was his first FIA Championship. Micke's final Top Methanol Funny Car title came was in 2002, the second of six years in which he raced an alcohol flopper alongside a Top Fuel Dragster.
Micke said 'I've had a great career in drag racing. Thanks to our sponsors we had very few budget constraints. To be honest, if we did have a tight budget we wouldn't have raced. We have always had the best parts available and run as hard as we could with them. The high spot of my drag racing career is the 2015 Top Fuel Championship, it's such a tough class to run in, super competitive quite apart from the challenges of running nitro.'
Those challenges include some spectacular fires and, at the 2002 Finals, a burst tyre in his Top Fuel race taking out his rear wing, sending his car into the field at Santa Pod Raceway and destroying the car. He rebounded from this setback, as he always did from other less major problems, to become runner up in the following year's championship.
Reflecting on his long racing career, Micke said 'My team have been fantastic, my sponsors also have been with me for a long time and many are supporting my Touring Car team too. If I have one regret it's not having drag raced enough in the US, I did race in 2000 at the Gatornationals and really wanted to have done more.'
Thirty years at the top of any sport is a long time, however, and Micke has enjoyed his racing years. 'Drag racing in Europe is very good, we have a lot of spectators that get excited, show their appreciation at every event and are very knowledgeable about the sport'.
Micke's Top Fuel car is still in his shop ready to race, so any budding Top Fuel racer could do a deal to acquire a championship winning car and team. If not, you never know…
Special thanks to eurodragster.com