Sunny and succesful LSK Business Park Open at Kauhava
The second event in the 2020 Summit Racing EDRS Series, LSK Business Park Open, has come to an end. A really good event at Kauhava Finland with great racing, sunny weather, personal best runs and happy winners.
-We had a pretty amazing drag racing weekend in Kauhava last weekend, says Julia Sivén, pitarea chief marshal, at LSK Business Park Open. Friday was a Test n' Tune day, but unfortunately the rain came and we had to postpone everything that day. On Saturday we had five qualification rounds, even though there were a few rain showers and a few minor oil leaks during the day. The track was in amazing shape and staff managed to dry it quickly after the short rain spells.
According to the feedback, the track was good and had great qualification rounds. Sunday started with sunny skies and two more qualification rounds. There were amazing results during the day in the bike classes, for example Vesa Lipponen drove 5.921/ 351.21 km/h as the fastest run in TFB this year and Ida Zetterström did a new PB with 6.985/ 331.24 km/h.
-So, I could say we had a succesful weekend with lots of great moments and the crew worked very well with the different teams on the track, says Julia Sivén pit chief marshal at LKS Business Park Open.
Results from the two first races in the Summit Racing EDRS Series can be found at: dragracingeurope.eu/edrs/summit-racing-edrs-series-points-2020
Below are some of the winners.
Pictures provided by racingphotographer Pasi Uponen/Lotta Teisko.
Stock Super Stock: Winner Jarmo Grönman
Jr Dragbike: Winner Neea Verronen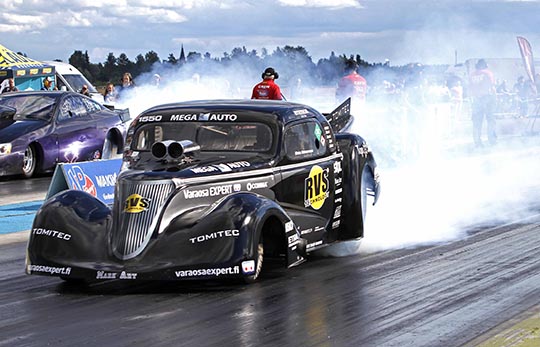 Pro Street: Winner Ossi Oikarinen
Pro ET: Winner Roni Tekoniemi
Jr Dragster: Winner Daniel Raisvuo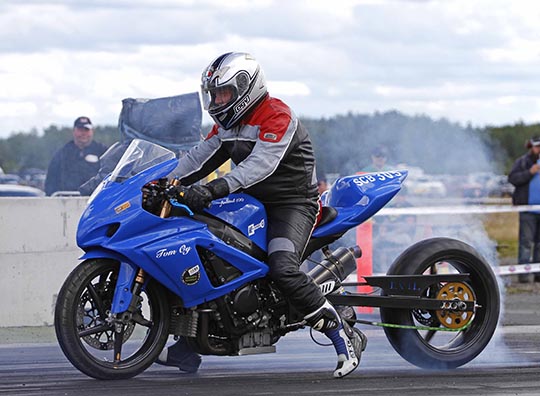 Super Comp Bike: Winner Petri Koivuniemi
Not pictured
Super Pro ET: Winner Mikael G Rolstad
Super Bike: Winner Tage Thorkildsen
Super Gas Bike: Winner Jani Heikkonen