The new venue was a success for the 2020 Åby Dragracingmarket swap meet
The recent Åby Dragracing Marknad swap meet attracted a lot more visitors and exhibitors than in previous years. This year's swap meet was located at the Ingelsta shopping center, a new venue, and around 3500 visitors were counted in by the organizer Åby Motorklubb. That's about 1000 more visitors than usual and in addition, the number of exhibitors came to about 150.
The old and distinguished Åby Motorklubb is celebrating their 40th anniversary and wanted to have this year's market at a more central place in Norrköping. The general public was treated to a showing of nice race- and custom vehicles while finding bargains for their summer season cars and bikes. As usual, this was a great opportunity to resume old acquaintances with winter weary racing buddies, which resulted in many familiar faces showing up.

This is the place where the upcoming racing season is brought to life with bench racing, wild pre-season plans and lots of smiles and laughter.  And of course, Speedgroup crew was on site as well. The new location was an unexpected success and Åby Motorklubb will try to return there next year as well.
Hugo and Nils Lagerlöf was together with Lena Perés crewing the Speedgroup booth
Speedgroup contingency sponsor Auto Verdi and Stefan Verdi was also on site for the first time and was very satisfied with the outcome of the market. 
Johnny Nilsson, the legend, was on site selling stuff from his workshop.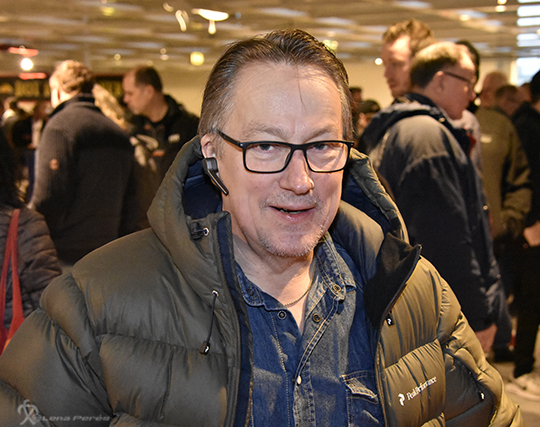 Super Pro ET driver Tommy Abrahamsson showed up, looking for new parts and selling some. 
Pro Modified driver Roger Johansson was happy making business and talking to customers. 
Former Speedgroup crew Aila Striem was on site making business. 
Tierp Arenas CEO Urban Axelsson surrounded by dragracing girls. From the left; Lena Perés, Media Marshal Speedgroup, Helene Rapp, Chairman SBF drag racing committee and Anette Heleander, former FIA headstarter.