Anita Mäkelä, Jonny Lagg, Jan Ericsson and Jimmy Ålund number one qualifiers at NitrOlympX
Anita Mäkelä (Top Fuel), Jonny Lagg (Top Methanol), Jan Ericsson (Pro Modified) and Jimmy Ålund (Pro Stock) claimed the number one qualifying positions at the NitrOlympX at the Rico Anthes Quartermile of the Hockenheimring and will lead their respective categories into Sunday's eliminations at the fourth round of the 2019 FIA European Drag Racing Championship.
Rain brought an early end to the second day of qualifying for the NitrOlympX at Hockenheim. After a long rain delay in the morning, one qualifying round for the FIA European Drag Racing Championship was completed, when it started to rain again and the fourth qualifying round had to be cancelled. There were some great runs in the third round of qualifying, but only in Pro Modified there was a new number one qualifier.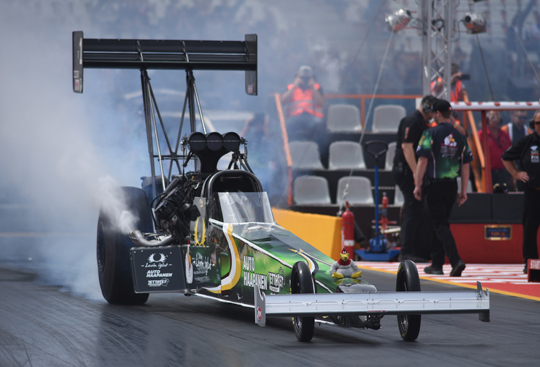 In Top Fuel Liam Jones and Maja Udtian recorded great elapsed times again with 3.90 and 3.92 seconds respectively, but it was not enough to improve on their Friday positions. Anita Mäkelä was not able to improve her 3.879 seconds track record from yesterday, but that elapsed time was enough to remain the number one qualifier, with Udtian in second position and Jones third.
There were no changes in the other qualifying positions either, thus Jndia Erbacher will start tomorrow's eliminations from fourth position, with Mikael Kågered fifth, Stig Neergaard sixth and Urs Erbacher seventh. Mäkelä, the current leader in the championship, will have a bye run in the first round of eliminations, while Udtian, the number two in the championship, will face Urs Erbacher.
In Top Methanol Jonny Lagg remained the number one qualifier.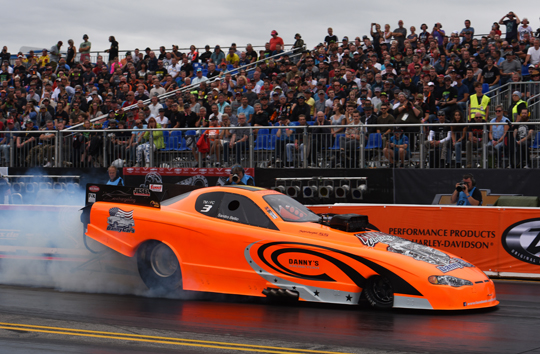 Friday's number two Sandro Bellio improved to 5.50 seconds, but that was enough to take over the number one position. Dennis and Timo Habermann finished qualifying in third and fourth position, with Silvio Strauch fifth and Jürgen Nagel sixth.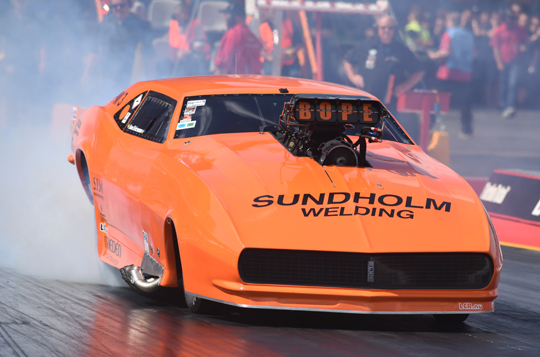 There were some major improvements in Pro Modified. Jan Ericsson, yesterday's number three and leader in the championship, stormed to a great 5.876 seconds to take over the number one qualifying position from Friday's leader Jimmy Ålund.
The Swede dropped one position with his Friday elapsed time of 5.879 seconds, with David Vegter third.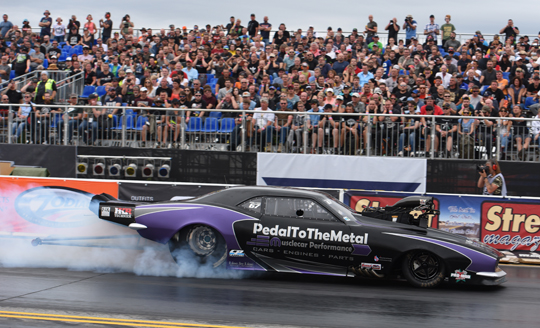 There was also a major improvement for Michael Gullqvist. The Swedish driver ran a great 5.92 seconds to jump into the number four position. Andreas Arthursson and Marck Harteveld dropped one position and will enter eliminations in fifth and sixth position. Mats Eriksson is seventh and Jean Dulamon eighth.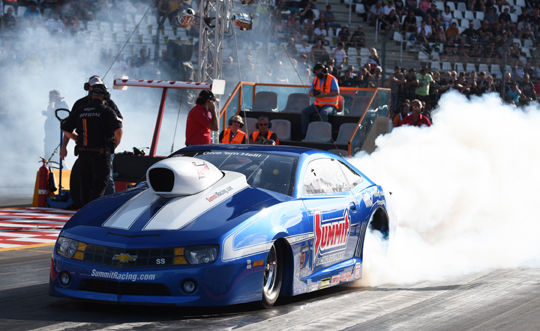 In Pro Stock there were no improvements at all and so Jimmy Ålund is the number one qualifier, with Bengt Ljungdahl second and Robin Norén third. Michael Malmgren is fourth, Stefan Ernryd fifth and Simon Gustafsson sixth.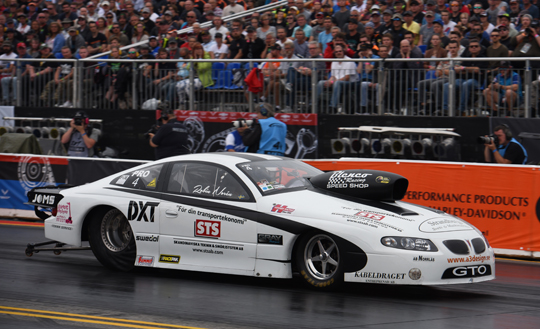 Eliminations for the NitrOlympX will start Sunday morning.
All qualifying results: http://www.zat-suedbaden.de/ZAT-SUEDBADEN.DE/PDF/BW-Timing/
More NitrOlympX photos can be found on: https://www.dragracingeurope.eu/fiaedc/round-4-hockenheim-ring-ger-august-16-18th-2019/
For pit notes and live reports and detailed results see eurodragster.com: http://www.eurodragster.com/live/2019nitrolympx/default.asp