Winner and Runner Up´s from Tierp Internationals 2019

Tierp Internationals, first dragracing event of the season at Tierp Arena, and the 7th in Summit Racing EDRS Series is over. A weekend filled with great racing, very few clean-ups, records, a lot of personal best´s and all kind of weathers, but mostly hot and sunny. All in all a great weekend. 

We also want to congratulare Pro Mod driver Freddy Fagerstom to his first 5 sec run, that came to Freddy in the second elimination round where he was beaten by Andreas Arthursson on 5,78 sec to Freddys 5.95 sec. A number he and team been working very hard for and did well deserved after a devastated winter.
The price cups winners of Summit Racing EDRS Serie is as follow:

Pro Modified: RU: David Vegter Win: Janne Ericsson 

Competition Eliminator: RU Jens Eklund  Win:Lars Georg Johansson 

Street: RU: Mauritz Rådberg  Win: Sami Holm 

Pro Street: RU: Ossi Oikarinen  Win: Peter Trång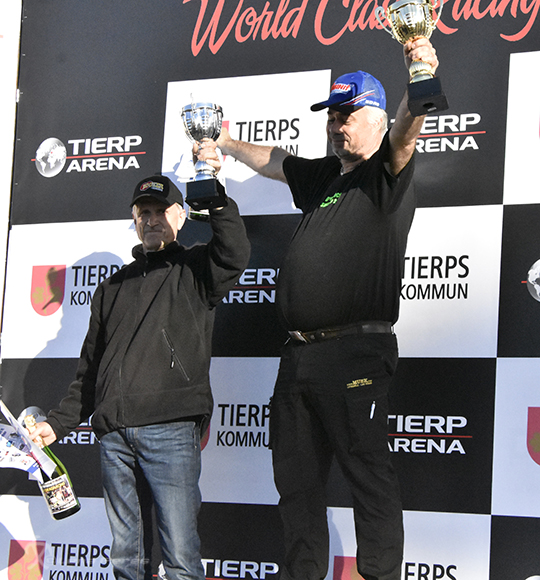 Stock Super Stock: RU: Lars Johansson Win: Peter Munther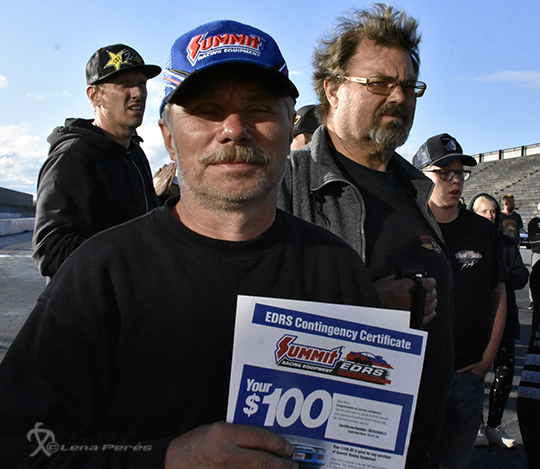 Super Comp: RU: Pontus Garefeldt  Win: Micke Nilsson

Super Gas: RU: Kenny Åsberg  Win:Christer Uhlin 

Super Street: Win: Uffe Lundgren  RU: Christer Gustafsson  

Jr Dragster: RU: Atle Poolsaar Win: Eskil Dahls 

Super Street MC: RU: Anders Blanck  Win: Vesa Ruhanen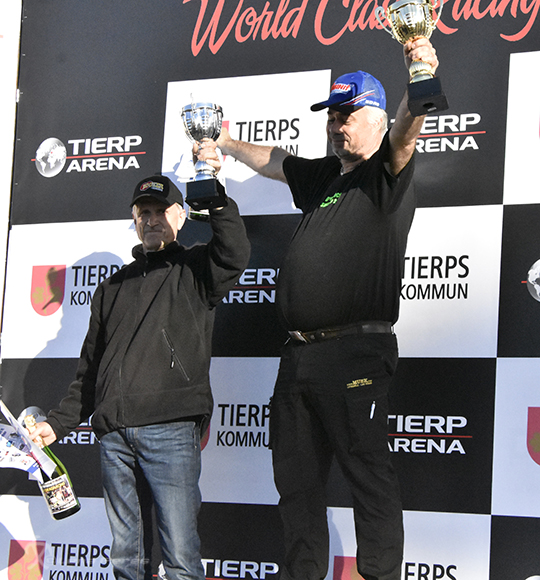 Super Gas Bike: RU: Jenni Pekkarien Win: Tryggve Kjaerstad Helgerud 

Super Comp Bike: RU. Peter Svensson  Win: Rasmus Östlund