Time to head off to Sundsvall Raceway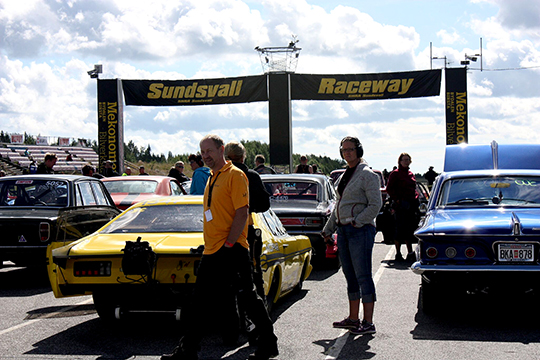 139 teams are right now doing just that, packing stuff, to head off to a great racing weekend at the enrich Sundsvall Raceway.
The track has got a new fresh surface preparation with Kjell Pettersson knowledge. He has been working very hard during the last month, to get the best out of the track. He will also maintain the track during the weekend, all for the racers best.
The Junior dragster teams are, as usual this season, the biggest class. 22 happy youngsters gathering up. We also have the Super Series classes Super Pro ET and Pro ET chasing for a place in the finals at Tierp Internationals in August. Top Doorslammer is the fastest class this weekend, and they going to offer the spectators a great show, together will all the in total 22 other classes. Also, the 50th anniversary of Drag racing going to be celebrated, with lots of vintage drag racing cars showing up. Don't miss this event! It's going to be a magnificent event.
Summit Racing EDRS Series Classes Results:           
Top Doorslammer, Competition, Stock/Super Stock, Super Pro Street, Pro Street, Street, Super Comp, Super Gas, Super Street, Jr Dragster, Super Pro ET, Pro ET, Super Street Bike, Super Comp Bike, Super Gas Bike, Jr Drag Bike
Results: www.dragracing.eu/results