The beast from Finland, Johnny Oksa, is back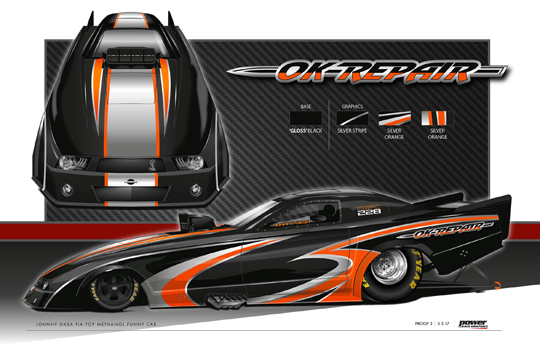 After winning the 2016 FIA European Top Methanol Funny Car Championship, Johnny Oksa took a year off to spend more time with the family. But Oksa immediately warned his competitors that one year was the max, and that he would be back, stronger than ever before. Well, that moment has come and the popular and undaunted 'beast from Finland' not only took some time for the family, he also used that year to collect new and fast parts. If you thought that was enough, think again. The 2016 champion will get tuning advice from a 2-time NHRA world champion.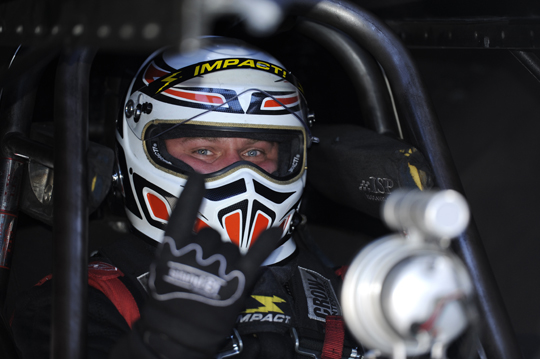 "Normally the winter season is long, but with skipping the 2017 season it was truly extremely long. But even without racing, there hasn't been any rest in the garage. We have tried to figure out how we could get that car better, faster and even more reliable," said Johnny Oksa, looking back at the break from active racing.
"We have updated the car with lots of new things. There is a whole new engine coming and a new PSI blower as well. It's the same kind of engine that we had. A few things are different and those changes came from 2-time NHRA Top Alcohol Funny Car World Champion Jonnie Lindberg. Jonnie has helped us a lot to find the best parts for our car and of course he gave me lots of advice what would make our car go faster and quicker. We also bought a new body from Ricky Jackson, a Mustang with all titanium tubes. It's a very light body. But that's not all, as we also have a new rear end, tanks, electronics and transmission. The only things that are old are the chassis and the driver, who has gained a bit more grey hair. Hopefully all those changes will help us to get the car go into the 5.40s, and why not the 5.30s? And if everything goes according to plan, we will also see Jonnie Lindberg helping us to tune the car. I'm expecting a lot from this season, even though our plan is to run only three races this season, the two Tierp Arena events and of course our home race at Alastaro. With three races on our calendar we can't win the championship, but we will try to break records this year and disturb the championship dreams of some others. Everybody will know that they don't want to race against me."
Power Race Graphics made the design for the new Mustang. "The new look of the car is awesome. I have to thank Power Race Graphics for that, but also a big thank you to TJ Teipit (Tapio Jäntti) who has always made our cars look so great. The team will be almost the same as it was a year ago. Crew chief is Kari Valkamo and then we have Otso Inna, Arimo Fagerström, Niko "ghetto boy" Vuorio, Markku Koski and of course my mom Elisabeth. There is one come back to the team, our old crew member Paul Siren, who will be a great help for us. Last but not least I would like to thank our fantastic sponsors, OK Repair, Tili Seno, Kendall, Osatori, Törmänen eu, Rajuve and TJ Teipit."