FIA Championship and Nostalgia events with two new cars for Stig Neergaard
Never a dull moment when Stig Neergaard and his team are around. And that will be the same for 2018. Stig Neergaard Racing will debut a newly build Nostalgia Slingshot Top Fuel dragster at shows and events and will do the FIA European Top Fuel Championship as well. Neergaard will start the FIA season with the 'Eye of the Storm', but this well-known car will be replace by an ex Brittany Force Monster Energy car bought from the States.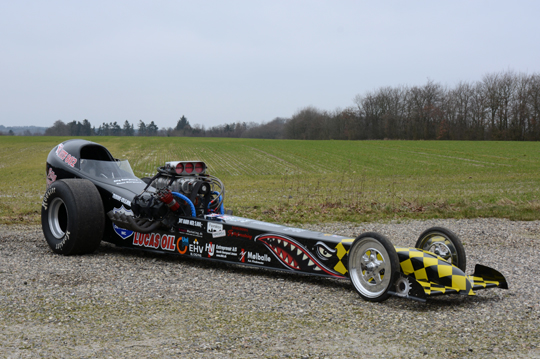 Stig Neergaard Racing are almost ready for another season! In 2018 Stig Neergaard Racing will be present with two race cars in two different series, a Nostalgia and a modern Top Fueler. A newly build Nostalgia Slingshot Top Fuel dragster (NTF) will be raced at different shows and events. The Hockenheim Night Show, Santa Pod, Allingåbro Motor Festival and Mosten Raceday are on the calendar, and various places that are interested in this new car will be added to the schedule as well.
The car will be driven by Stig Neergaard, and at the events where Stig is driving the Top Fuel dragster, Kenni Neergaard will take over the driver seat.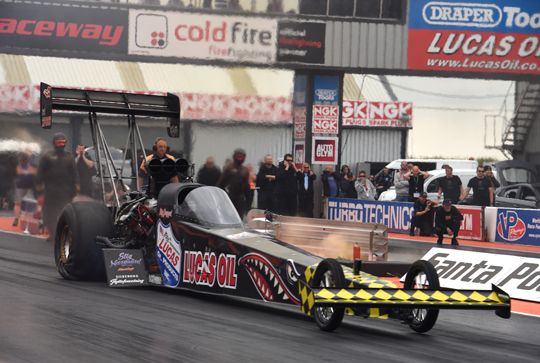 In the FIA European Top Fuel Championship Stig will once again be racing in the now 4-year-old 'Eye of the Storm' Top Fuel dragster, which has got some minor updates and is ready for the upcoming season. Halfway through the season the car will be replaced by a newly bought ex Brittany Force Top Fuel dragster. The team will rebuild the car with a new Aerodyne body, so it won't have a canopy body like it had in the States.
Lucas Oil is once again the main partner for Stig Neergaard Racing and the team will also be selling Lucas products in Denmark again.