Dico Internationals loaded with highlights
A loaded weekend with top speed records, personal bests, a track that could´nt been better, a perfect air for racing and just a few drops of rain, the Dico Nationals has come to an end.
Many winners have been crowned and we got a lots of highlight this weekend. Among others we could see the fastest Pro Modified run ever in Europe between Michael Gullqvist at 5.86 sec/398 km/h against Jimmy Ålund 5.88 sec/389 km/h. We saw Laura Saksa finish the license in Pro Modified and in the second elimination round make a perfect 5.98 sec/399 km/h race and got beeten by Jimmy Ålunds holeshot at 5.99sec / 330km /h. 336 competitors have produced 1450 timeslips.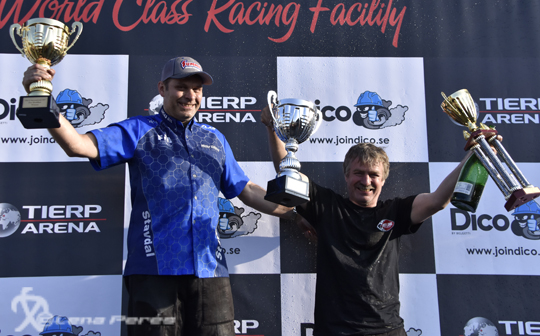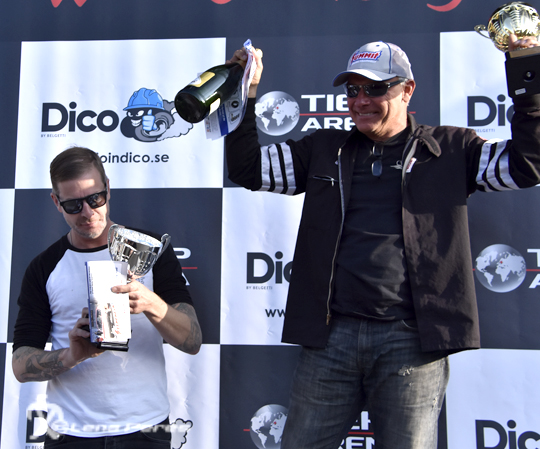 '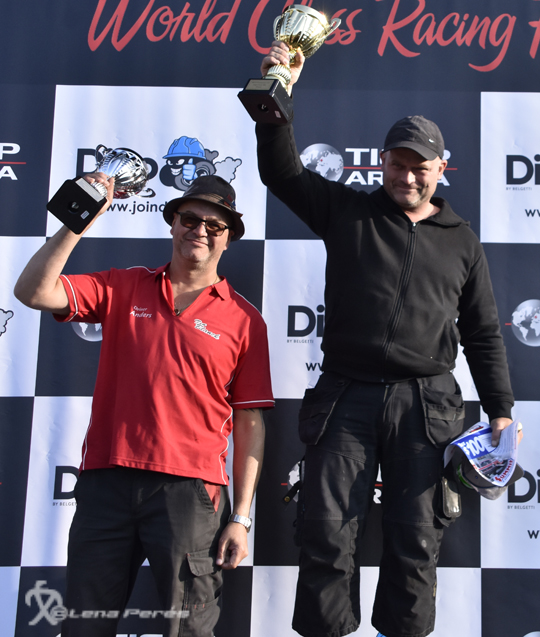 Classes:                            Q1:                                  Winner:                                                Runner Up:
Pro Modified                 Åke Persson                   Michael Gullqvist                               Åke Persson
Comp                             Daniel Jedborn              Daniel Jedborn                                   Lasse Britsmar
Stock/Super Stock      Arto Sulopuisto              Per Fagerström                                  Mathias Munther
Pro Street                    Mats Lusth                       Mats Lusth                                          Peter Nordlund
Super Comp                Anders Back                    Matilda SjöströmAndersson           Mikael Nilsson
Super Comp Bike      Emil Östlund                   Emil Östlund                                      Peter Svensson
Super Gas                   Angelica Larsson            Patrik Wickman                                 Lina Braathen
Super Gas Bike           Magnus Pollack             Micke Ölen                                          Magnus Pollack
Super Street               Mika Ström                    Uffe Lundgren                                     Åke Törnqvist
Super Street Bike     Mogens Lund                 Mathias Bohlin                                    Anders Blanck
Jr Dragster                 Patrik Lind                     Oskar Norling                                      Patrik Lind
Jr Bike                         Anna Rosander             Emelie Helkkala                                  John Rolfstad
Results: dragracing.eu/results.asp?id=2&year
dragracing.eu/results.asp?id=2&year