Sundsvall #2 – a great raceweekend

A great racing weekend at Sundsvall Raceway is over, and a lots of qualification rounds have been completed during friday and saturday.
Sunday was a bit cold and windy but all classes was finish and winners awarded. In Top Doorslammer Victor Jansson now are the Summit Racing EDRS Series 2017champion, the winner of the event was a very happy Anne Britt Nilssen. Another highlight was Junior Dragster driver Eskil Dahls who did a triple zero reaction that got him to the top of the qualifying list. All in all a great weekend at Sundsvall Raceway.
Jr Bike W Tim Christensen  RU Anna Rosander
TD W Anne Britt Nilssen  RU Anders Edh 
Pro ET W Patrik Svensson  RU Mikael Jonsson               
Super Street W Uffe Lundgren RU Tomas Hägg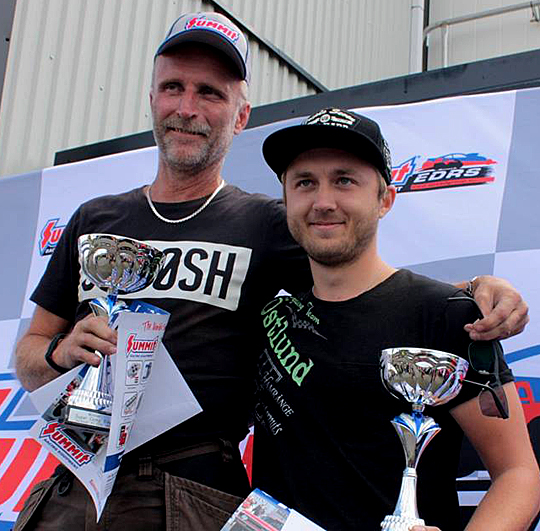 SCB W Tomas Jonsson  RU Emil Östlund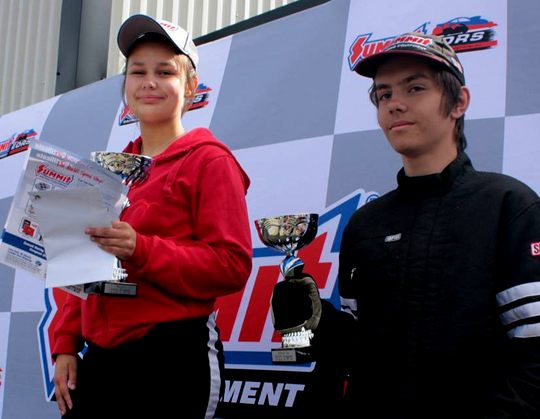 JrD W Fanny Olsson  RU Pontus Garefeldt
Stock/Super Stock  W Christer Lidberg RU Mathias Munther
Super Comp W Kristina Nygren  RU Matilda Sjöström Andersson
SGB W Niclas Sedergren RU Micke Ölen
Super Gas W Annica Larsson  RU Christer Uhlin
Street  W Fredrik Brodin  RU Rolf  Berglund
Pro Street W Lars Berglund RU Kenneth Lingvall
Classes:                                      Q1:                                         Winner:                          Runner Up:
Top Doorslammer                Rimbert Vahlström               Anne Britt Nilssen        Anders Edh
Competition                           Jens Eklund                            Pär Eriksson                  Lars-Ove Berglund
Pro ET                                     Lars Erik Persson                  Patrik Svensson              Mikael Jonsson
Stock/Super Stock                Lars Johansson Berglund    Christer Lidberg            Mathias Munther
Super Pro ET                         Karl Leo Norum                     Karl Leo Norum            Linus Wallberg
Street                                      Jörgen Holmgren                    Fredrik Brodin              Rolf  Berglund
Super Comp                          Kristina Nygren                       Kristina Nygren            Matilda Sjöström Andersson
Super Street                          Uffe Lundgren                         Uffe Lundgren               Tomas Hägg
Super Gas                              Christer Uhlin                          Annica Larsson             Christer Uhlin
Pro Street                              Johan Källberg                        Lars Berglund                Kenneth Lingvall
Jr Dragster                            Eskil Dahls                               Fanny Olsson                 Pontus Garefeldt
Super Street Bike                Anders Blanck                          Anders Blanck
Super Gas Bike                    Carl Fodor                                 Niclas Sedergren            Micke Ölen
Super Comp Bike                Tomas Jonsson                         Tomas Jonsson               Emil Östlund
Jr Drag Bike                         Tim Christensen                       Tim Christensen             Anna Rosander
All results at: http://dragracing.eu/results.asp?id=2&year=2017
Photo: Birgitta Blaakstad Poolsaar