Happening in Sundsvall!
Today, Thursday, Mikael Alfredsson from Speedgroup arranging an event at Birsta City in Sundsvall where he is handing out stickers and flyers from Summit Racing. And ofcourse promoting this weekends Summit Racing EDRS Series race at Sundsvalls Raceway.
Birgitta Lindström is also on site, and she brought her 1937 Pro Street Chevrolet Cupé with her. The car is equipped with a Leonard Motors engine that makes about 1500 hp.
-This is my first year in the car, she says. And this weekend I really hope to get more than a couple of rounds in it to get to know the car better. Hopefully I get in to the ladder this weekend. My hopes is that one day get on the podium here at my home arena, Sundsvall Raceway.
Birgitta have been racing since 2005 when she started to race in Bracket with an Opel Commodore, but we might know her best from her Impala -65 in Street 10,5.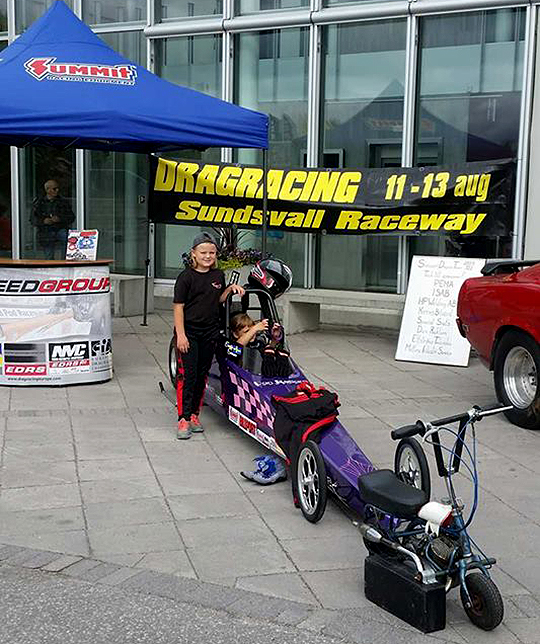 You also find Jr Dragster driver Emelie Svensson and her dad Patrik on site. Patrik is racing in Pro ET and today visitors at the centre can hear them tell about the sport and the surrounding life.
Birsta City is a big shopping area where about 15000 visitors passing every day.