Drag Challenge at Gardermoen next up in the Summit Racing EDRS Series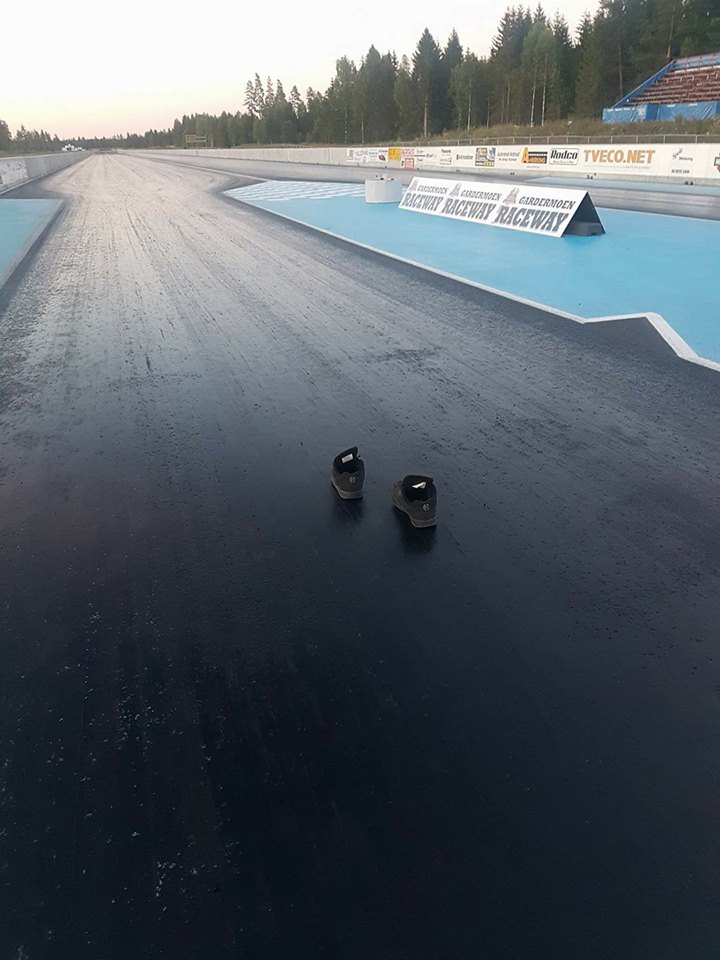 Right at this moment the track crew is working day and night at Gardermoens Raceway, just to make it as perfect as a track can be for all racers. Next weekend there is going to be hard core racing from Thursday to Sunday, and you can expect a great event, the 12th in the Summit Racing EDRS Series .
-Hard work and a lot of effort is putt down in the track and event right now, says NDRGs chairman Anneli Olsson. And of course, we expect the best of this race weekend and a lot of record here at Gardermoen Raceway.
In Pro Modified we find Michael Gullqvist who is now at the second place of Summit Racing EDRS Series. He will of course try to take back the leading position from Åke Persson who now is 15 points ahead of Gullquist.
In Stock/Super Stock we can´t find any of the top drivers in the Summit Racing EDRS Series, so far. Which means that 6th and 7th position in the table Ari Körkkö and Krister Fogelin, who have signed in, have a good chance to pick points on the leader Christer Lidberg.
In Super Pro ET we find all three top drivers, Tommy Abrahamsson, Björn Hultberg and Anders Back on site. Where its just 4 points between Tommy and Björn. It´s going to be a hard fight of the points in the Summit Racing EDRS Series this weekend.
In Super Comp Bike, top leader of the table, Tomas Jonsson is on site to bring on some more points to his lead. In Super Gas Bike we do´t! find Micke Öhlén who is in the lead in the Summit Racing EDRS Series. But never the less, we got second in the table on site, Jari Malien. 66 points behind Micke he need to bring in some points on this weekend to step up.
In Junior Dragster we find Tindra Christensen, leader of Jr Dragster Central Division, on site. We also find third in table Victor Heleander will be racing this weekend, and he is just 2 points behind Tindra. A very exciting weekend for this youngster.
Follow the event at: https://www.facebook.com/groups/norskdragracing/
Summit Racing EDRS Series classes this weekend is as follow; Pro Modified, Competition, Stock/Super Stock, Pro ET, Super Pro ET, Super Comp, Super Gas , Super Street, Super Gas Bike, Super Comp Bike, Jr Dragster, Junior Dragbike