Rain doesn't stop Thunder Valley crew
Thunder Valle as usual at the very best, even as the rain interrupted the event.
In total 57 racers participated in Jaren Dragrace Klubbs first event this season, Thunder Valle, that also was a Summit Racing EDRS Series event.
Alice Hauge, 15 -årig, fd. JrDragsterförare, vann sin första Pro Et-tävling efter att ha varit kvaltvåa. Pappa Kjetil, till höger
Unfortunately, the rain made the event not as it was meant to be. Already the Friday rained away but Saturday offered better opportunities for qualification runs. 9.45 the track was ready and nine qualifications runs was done during the day. Even though it was a bit cold for the people it was ok for the vehicles. Sunday started off with rain but the organizer manages to dry the track and finish the race. Eliminations started at 5 pm and all classes could get a winner. Well done!
-The track was all in all good, but it seems to be a bit better on Sunday then Saturday, says Silje Klingsheim. That shows clearly at the 60-ft times, for example in Classic Drag Bike at 1,1 sec. Kjell Maurum in Pro Street was top qualifier on 4.87 sec/231 km/h and Björn Hultberg who managed to get a no 1 spot in the qualifying list at 0.008 sec over dial-in. Same for Anders Svindland in Pro ET who was 0.003 se over his dial-in.
Silje send a big thank you to all participators at the event, drivers, spectators and the crew who did a great job.
Jr Dragster: Julie Andersen Håvard Kongsheim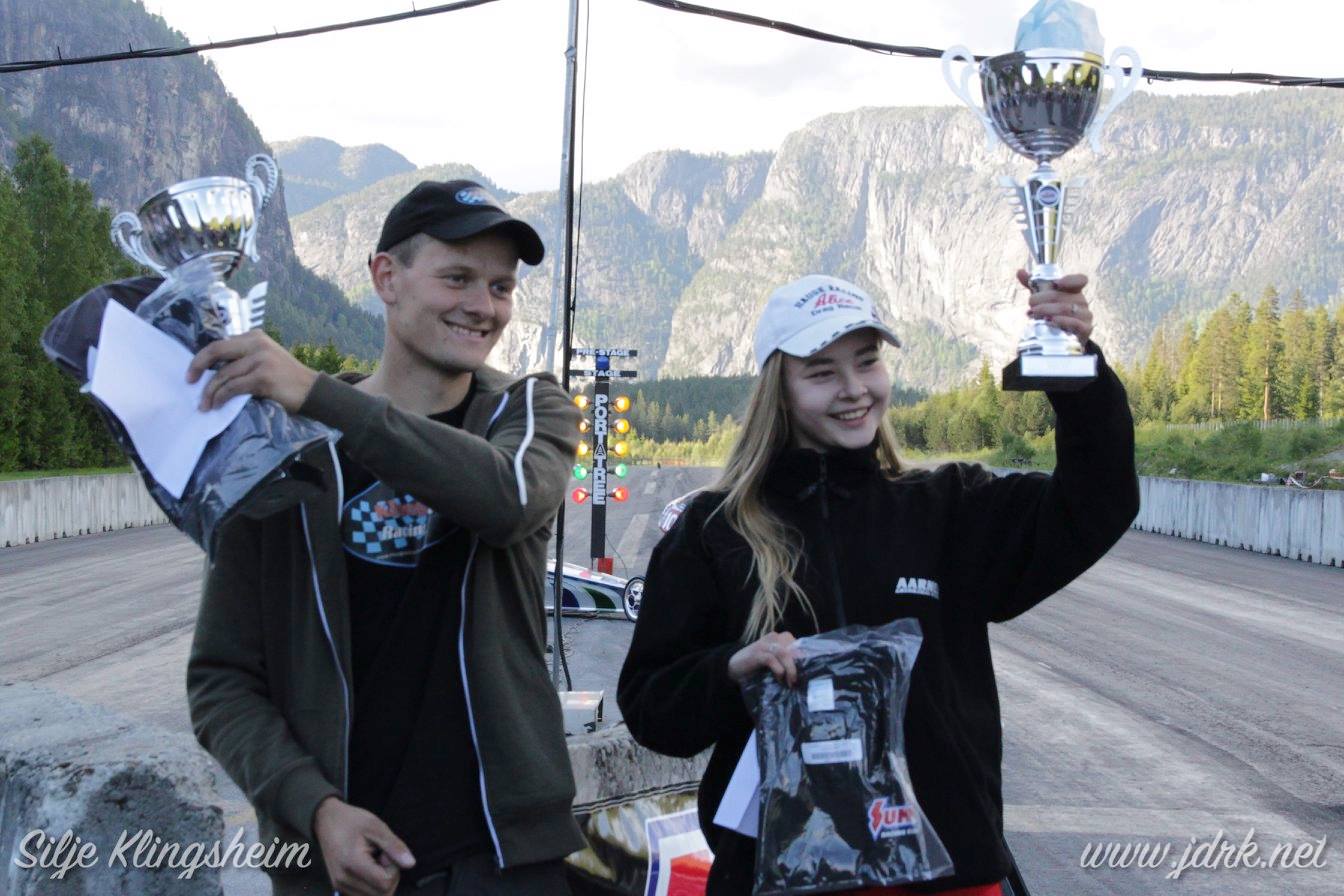 Pro ET: Anders Svindland and Alice Hauge
Pro Street: Kjell Marum and Fredrik Gravningen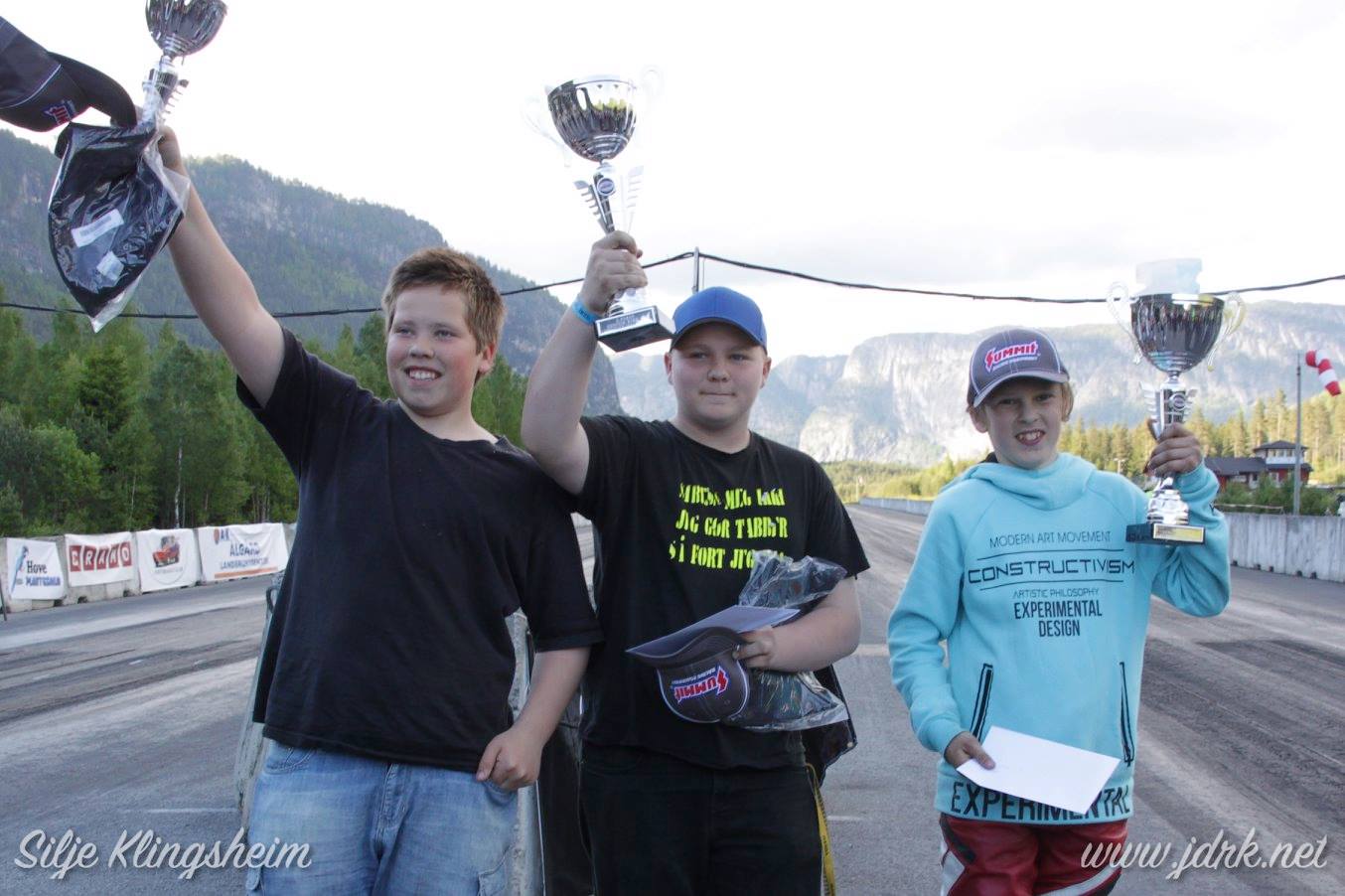 Winner Jr Dragbike JrB11, JrB13: William Brondbo , Trygve Kjärstad
Classes:                        Q1:                                            Win: 
Pro ET:                            Anders Svindland                     Alice Hauge
Super Pro ET:                Björn Hultberg                          Janne Klungland
Pro Street:                      Kjell Marum                              Fredrik Gravningen
Jr Dragster:                   Julie Andersen                          Håvard Kongsheim
Super Comp Bike:       Ronnie Moe Halvorsen            Ronnie Moe Halvorsen
Jr Drag Bike:                William Brondbo                       William Brondbo