40 000 visitors to Oslo Motorshow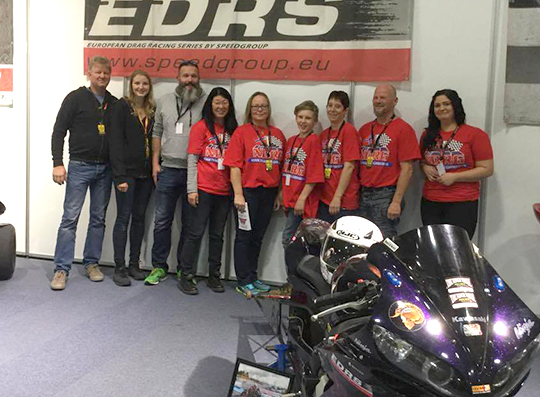 NDRGs booth crew
About 40 000 visitors came to Oslo Motorshow last weekend to see and feel the vehicles on show.
Annelie Olsson, Chairman for NDRG, tells that they made a great effort in their booth, where they promoted drag racing very well.
– Among others, we had a lots of children who we showed how to start racing, says Annelie. We hope to see lots of them in our license educations in the spring.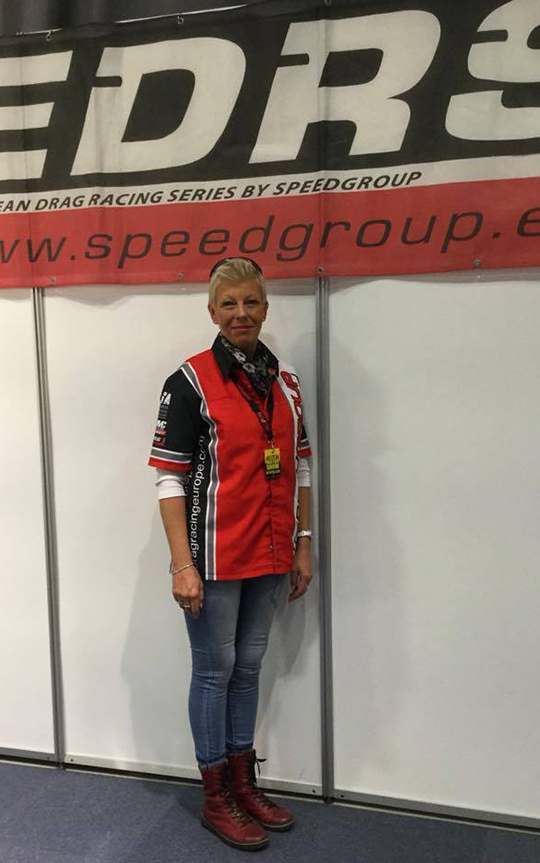 Annelie Olsson Chairman in NDRG was on site to promote EDRS.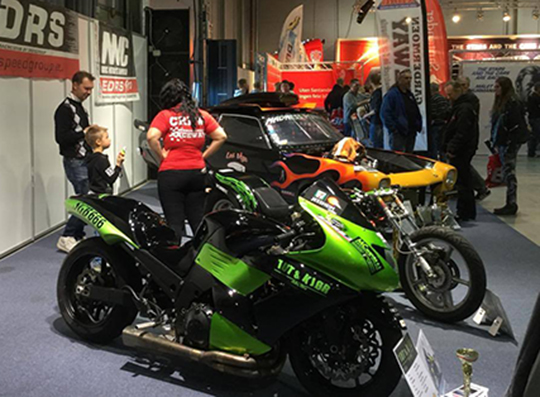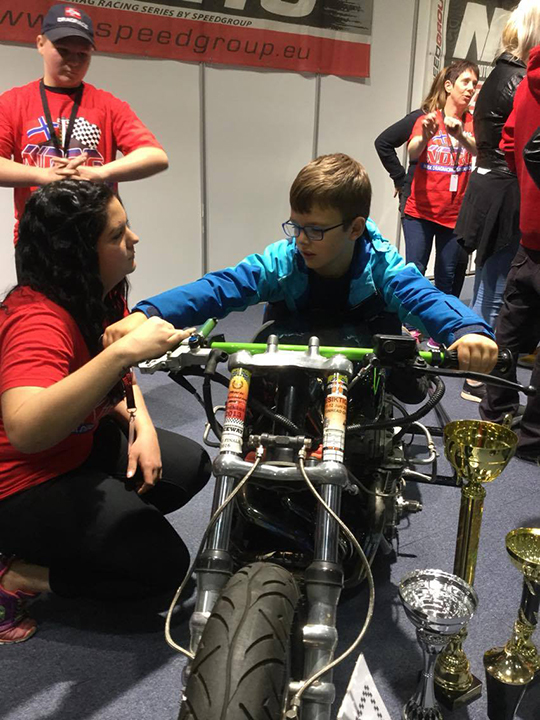 A lot of children was on site and the interest for dragracing was big.