EDRS promoted at a sunny motorevent in Gävle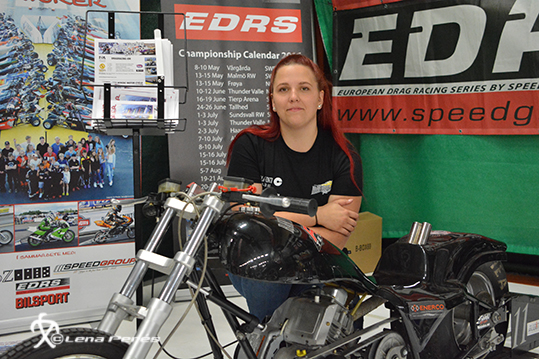 Two days filled with action, when Gavle Motormässa held their first event in the coast town in the middle of Sweden. Together with Rawhill Racings Ida and Niclas Johansson, EDRS was on site to promote the series and to let visitors have a seat on their cool bikes.
This was the second event that Dalarnas Motormässa and Mikael Alfredsson held, and more is to come.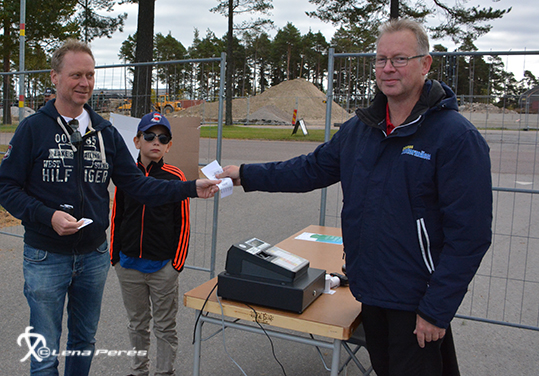 Johan and Jonatan Flink was just a few of all participators that visited Gävle Motormässa and Mikael Alfredsson.
-We started last spring with a show in Rättvik in Dalecarlia, says Mikael. I usually works with antique shows all around Sweden and know the arrangements around that. As my girlfriend Annelie Lindbäck is involved in motorsports we got the question to start this kind of events. And of course we couldn´t resist the challenge. This is definitely something we going to work more with.
On site was, among many others, Ida Johansson from Torsåker. She ended up at number nine position in EDRS Super Street Bike class after her first year in the class. She and her dad Niclas showed up all their bikes, included a junior bike where the children on site was able to sit on.
-It is very popular among the children to get the opportunity and feeling of sitting on a Jr drag bike, says Niclas. And of course we promote the Junior dragster- and drag bike classes. We need the classes to grow so the drag racing stays alive for a long time.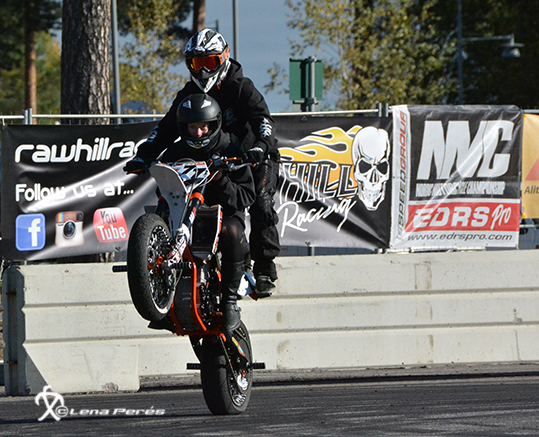 The weekend in Gävle offered nice weather and a good amount of visitors and a lots of action both inside and outside at the arena. Drifting stars and stunt shows with Superretards who actually did take passengers in the cars and on their bikes.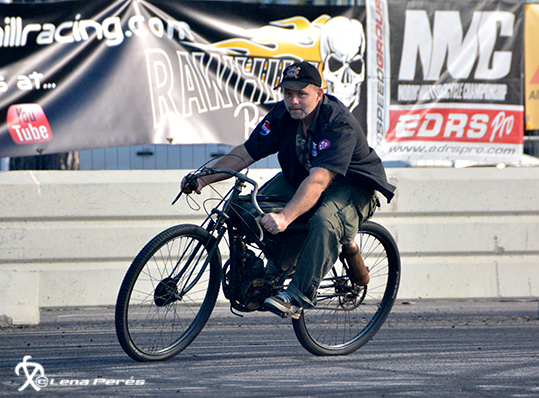 There was also a 100-year-old participator. A motorcycle with the Furir engine was built 1916 in Gävle which has never been started until Peter Forsberg got his hands on it and rebuilt the local bike from the old days. –
-I have built the whole bike and made it look like original, he says
Christoffer Jansson was on site with his 4 to 6 classed Volvo
Drifting show at Gävle Motormässa
One of the cool cars on site. Why not get your car covered with the Jungle Book cartoons and you going to be noticed all over town.