Tierp Arena next – expect a big drag racing weekend, in all matters
Time to load trucks, trailers and cars for one of the biggest event ever in Scandinavia. Tierp Arena and Scandinavian International hosts so far 363 teams this weekend.
The biggest classes are the Stock / Super Stock with incredible 47 teams and close behind them Jr. Dragster with 43 young drivers. In all other classes we find also many participants, so expect a very busy weekend. It´s now also time for EDRS finals in all classes except for FIA classes. It is also the final of the Swedish championship in Competition, Super Stock, Modified and Pro Jr. Dragster. Pro Modified is the only class that runs the final in both EDRS and Swedish Championship this weekend and up on that it´s a FIA class. So they have a busy weekend.
Johan Lindberg, Winner in Pro Modified at Nitrolympx comming to Tierp Arena to defend his position. 
Some interesting drivers coming in from abroad to compete. In Stock/SuperStock we go an American driver, Buster Cadle. He is running a super stylish Dodge Dart and currently lives in Gothenburg. We also have a couple of Russian racers participating. Dmitry Samarukow in the Top Door Slammer and Oleg Kondakow in Pro Street. Dmitry did race at Tierp in June as well, but for Oleg the first time outside Russia. The interest of European drag racing is growing in Russia and Drag Times, who arranges the the Russian Championship also comes with a group of Russian drivers to feel the mood at Tierp Arena and to look for new cars.
Dmitry Samarukow, Top Doodslammer
Oleg Kondakow, Pro Street
The EDRS Pro Modifieds top three is Michael Gullqvist, Mats Eriksson and Anders Nilsson. Gullqvist is 57 points up on Mats, who is only seven points ahead of Anders. It will certainly be a fight between these boys for top positions. Mats had massive problems in Hockenheim last weekend and have a lot to fix in short time. Gullqvist also had some technical problems last weekend. But both drivers are eager to get to Tierp and fight for all the titles there are to get.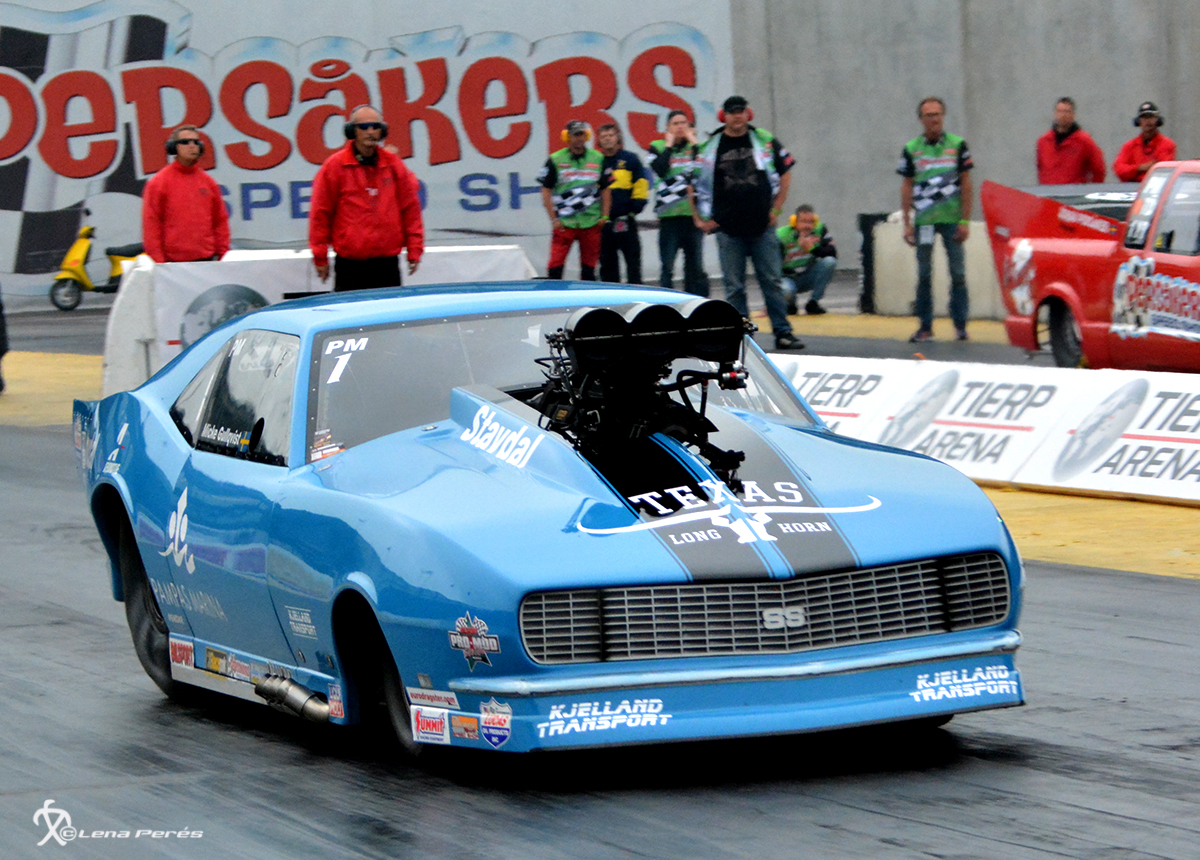 Michael Gullqvist is in the lead of EDRS Pro Modified Championship right now. 
Mats Eriksson is second…
…and Anders Nilsson is third in the EDRS table. 
In Stock / Super Stock is Finnish Jarmo Markkanen and Tarmo Mikkola pretty tight at the top, followed closely by Ari Körkkö from Sweden. But because there are 47 participants in the class, it will not be an easy battle to win this weekend.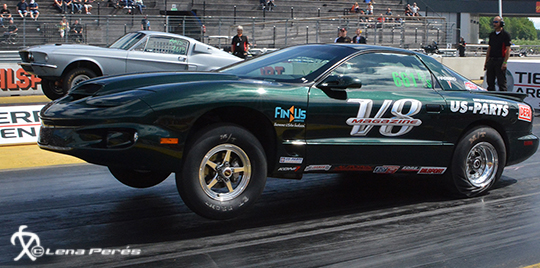 Jarmo Markkanen, Stock/Super Stock
Tarmo Mikkola, Stock/Super Stock
In Jr. Dragster Central leading Simon Andersson and Lucas Karlsson have followed each other throughout the summer races. But Simon has now taken the lead with 88 points, which can be difficult to beat. But who knows. Closer to each other are Lucas and Patrik Lind where there are only 11 points different. Tough racing is to expect here, too.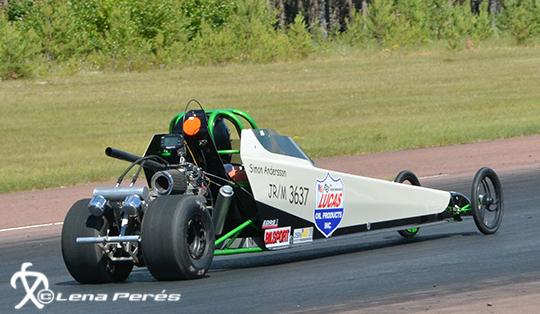 Simon Andersson in the lead of EDRS Jr Dragster Central.
Lucas Karlsson, second in the EDRS Jr Dragster Central table
Jennifer Östergren, leader in EDRS Jr Dragster North
In Jr. Dragster North it is very tight in the table top. Jennifer Östergren, Pontus Garefeldt and Oskar Norling are the top three with just 30 points between.
19 Super Street Bikes is present at the moment at Scandinavian Internationals and in the top we find Mogens Lund, Henri Kolehmainen and the only female in the class, Ida Johansson. A very European class, where we find drivers from all Scandinavian counties as well as England.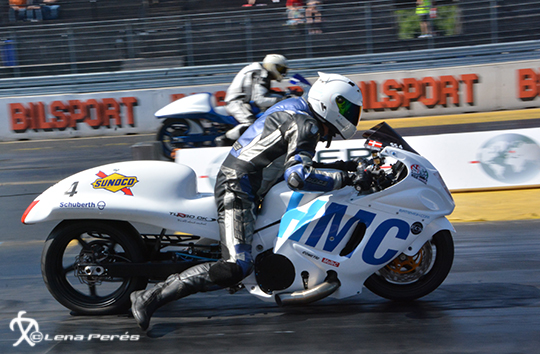 Mogens Lund leading the EDRS Super Street Bike class
Do not miss this Tierp weekend. It is going to be filled grandstands, hot drivers and tight racing. And the sun will shine!
EDRS classes: Pro Modified, Top Doorslammer, Competition Eliminator, Stock/Super Stock, Pro Street, Super Street, Super Gas, Jr Dragster, Super Street Bike, Super Comp Bike, Super Gas Bike.
Results at: www.dragracing.eu