Dragracing exchange between Scandinavia and Russia continues
Adam Flamholc continues his mission for Dragtimes in 2017 and Europe gets participators from Russia in EDRS.
A lot is going on in the Russian drag racing world. Adam just got back to his workshop, in Malmö Sweden, after the third event of the Russian Championship in Nizhny Novgorod last weekend. During that weekend he and Dragtimes CEO Andrey Veremeev negotiated about next season. The results of that is that Adam continues the co-operation with Dragtimes and will now rebuild Dmitry Samorukov Dodge Viper to the fastest car ever in Russia. And EDRS Championship gets Russian teams in the series.
-We have now free hands to update the Viper to make it competitive for European drag racing as well as the fastest car in Russia, says Adam after he and Dragtimes closed the agreement for 2017.
Next year is going to be a very busy year for Adam and his team. About four or five event in the Russian Championship RDRC and four events in the EDRS Championship in the Top Doorslammer class is planned for Dmitry Samorukov.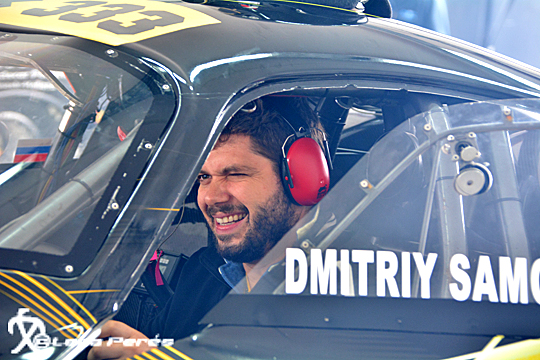 -The European events is limited to Malmö, Tierp and Alastaro as some of the others are at the same time as the RDRC , says Dmitry. I would like to race at Santa Pod also one day. Until next year this car will have a updated engine and gearbox and some other things will be done on it. But in a couple of years I hope for a new car. Hopefully I am safe and secure enough to step in to Pro Modified then.
And we are going to see more Russian drag racing teams competing in Scandinavia. At Tierp Internationals, in just about a week, we also going to see Oleg Olegovich, winner of the 3rd event of the Russian Championship, competing in Pro Street with his Dodge Viper.
The event in Nozhny Novgorod was unusual in another matter. For the first time a European driver participated in the Russian Drag Racing Championship.  Pro Mod driver Davig Vegter from Holland took his whole team and race car and drew all the way to Nizhny Novgorod to race at NRing. It was a long and hard trip but eventually they got to the track. They participated in two events and was Runner Up at both of them.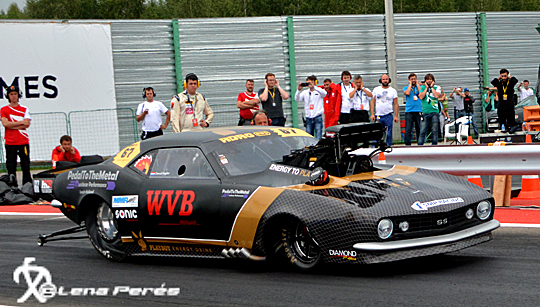 -We are very happy about the opportunity to race here in Russia, says David. And we have been taken care of very well in all matters by Dragtimes. I really hope we can continue and expand this co-operation in the drag racing family.
The upcoming weekend the 4th FIA drag racing event at Hockenheim Ring in Germany is up and Dragtime is going to be on site. Not racing, but probably having a bal at the grandstand and meet other racers and organizers.
The interest for the European drag racing is growing in Russia and we can expect more participating teams from the eastern country in the future. The developing of Russian drag racing is also in the pipeline. So we might also will be see more Europeans in the Russian Championship in the future.