Micke Gullqvist: competition will be tougher than ever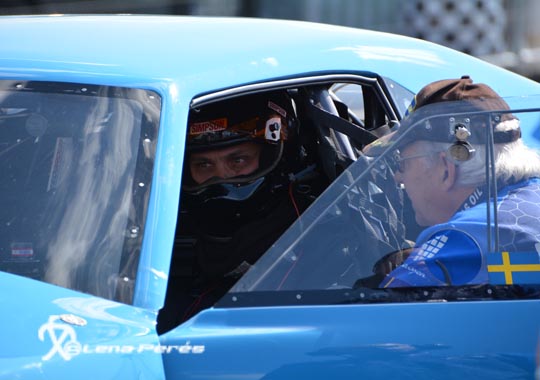 2015 FIA European Pro Modified Champion Micke Gullqvist is almost ready to take on all comers in his title defence:
Looking back, we had a great season last year! After a rain-out at Tierp Arena in June and an extremely disappointing first round exit after a red light at Alastaro, we really could not afford to make any more mistakes for the rest of the season if we were to keep our Championship hopes alive. It worked out extremely well as we won the three last events back-to-back, which led to our fifth FIA European Pro Modified Championship.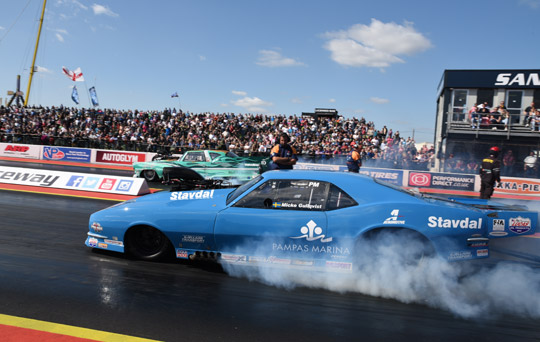 A move to a new workshop over the winter took quite some time and effort and we could not start preparing for the 2016 season until late March of this year. However we have a performance benchmark from last year of setting Low ET at all events and having the current ET record at every track, so I think we have a pretty strong baseline to work from. We have made some minor changes to the car and we should not be too far from getting it working, but we need a couple of runs to tune it.
I predict that the competition this year will be tougher than ever with some teams stepping up their game and hiring tuners. They'll chase us hard for sure, but they'll have to fight hard for it and I'm really excited about the increased level of competition. Bring it on guys!
I also want to say thanks to some great companies who support us such as Lucas Oil, Stavdal, Kjelland, Aeromotive, AirMobile, Pampas Marina and Blenco Racing.
For more information, please check out mickegullqvist.com.
Special thanks to Tog and Eurodragster.com for sharing this news item.